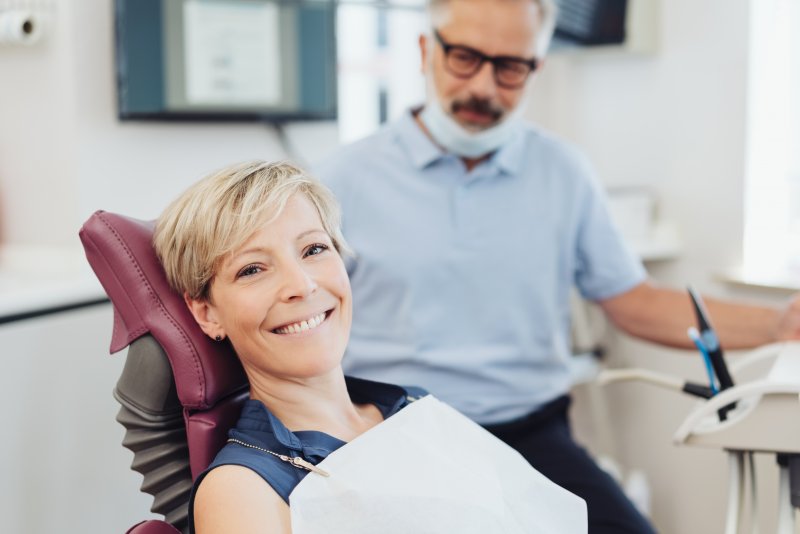 The mouth and body are closely connected. As a result, problems that develop in one area will ultimately affect the other. Most dentists want you to have optimal oral and overall health but to achieve this, you must be forthcoming with any issues you may be facing. During your next dental checkup in Northvale, make sure to discuss the following 5 factors with your dentist to give yourself the best chance for a healthy smile and body.
Hypertension (High Blood Pressure)
It is a common practice for your dentist to check your blood pressure during a regular checkup and cleaning appointment. It's also necessary to monitor it should you be required to undergo any type of oral surgery. Knowing you have high blood pressure can allow your dentist to make the right decisions regarding how to proceed with certain procedures as well as any particular medications you might receive. With high blood pressure, your dentist may also be able to pinpoint the reasons why you might be suffering from periodontal disease or poor oral health in general.
Gum Bleeding
If you notice that your gums bleed after brushing and flossing, make sure to tell your dentist, as this is commonly associated with the first stage of gum disease known as gingivitis. Your gums may also feel tender and visible red. By sharing this information early on, it is possible to reverse the symptoms; however, if you wait too long, the problem can worsen and result in periodontitis, which can attack and destroy the bone, resulting in tooth loss.
Diabetes
Living with diabetes can make you far more susceptible to other serious health conditions, one of the most common being periodontal disease. Because it can affect all areas of the body, it will also make it more difficult to treat inflamed and infected gums. Why? Because your immune system is already weakened, so it will have difficulty fighting off the attack from bacteria and plaque. Informing your dentist of this will allow them to evaluate and determine how to best treat your gum disease most effectively.
Your Oral Hygiene Routine
There is a good chance your dentist will ask you about how often your brush, floss, and rinse. Knowing your oral hygiene routine will help to explain why your smile looks the way it does or is experiencing certain problems. It will also give your dental team a chance to offer some helpful tips and techniques as well as products that can help you refine your routine and ensure a healthy smile year-round.
Any New Medications
If you've recently started taking any new medications, vitamins, or supplements, share this information with your dentist. The reason is that certain side effects can develop as a result, causing dry mouth. If left untreated, you can be faced with an overgrowth of bacteria inside your oral cavity that leads to an increased risk for tooth decay, cavities, gum disease, and halitosis (chronic bad breath).
While your dentist and physician are two different people, it's helpful for the person caring for your smile to know more about your general health. With this information, they can ensure the treatments recommended will not only benefit your teeth and gums but also your overall wellbeing.
About the Practice
At Smile More Dentistry, our team of dentists believes in helping all patients achieve healthy, beautiful smiles. This is why we offer preventive dental services designed to help you maintain good oral health and prevent problems before they start. Part of this process includes discussing how your bodily wellbeing has changed since your last visit and if you've recently started taking new medications. Informing your dentist of this information can make a significant difference when it comes to treatment. If you or a loved one need a dental checkup and cleaning and wonder what general health information your dentist needs to know, visit our website or call (845) 675-1512.