Dentist – Tappan, NY
Get to Know Dr. Jason Kim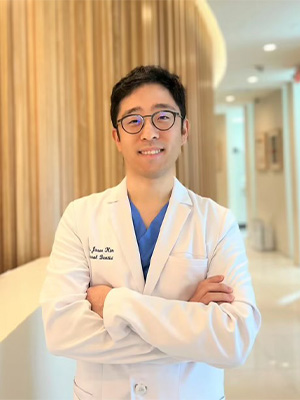 Dr. Kim says that the best thing about his job is that he's able to build trusting relationships with his patients, and this allows him to deliver anxiety-free and high-quality dental care no matter someone's situation. He hopes to show you that going to the dentist doesn't have to be stressful—it can actually be enjoyable with the right doctor! To learn a little more about Dr. Kim and his background, read on below.
Where Did You Study Dentistry?
Dr. Kim completed his undergraduate degree at New York University, and he went on to obtain his DDS degree from the NYU College of Dentistry. He then completed his residency at the Montefiore Hospital in the Bronx where he received further training in comprehensive dentistry. Today, he is also a certified Invisalign provider.
Outside of the Dental Office, What Do You Like to Do?
Dr. Kim and his wife have a young daughter, so he likes to dedicate most of his free time to his family. He occasionally likes to golf as well. He's really into Christmas and admits that he puts up his tree even before Halloween!