Meet the Tappan Dental Team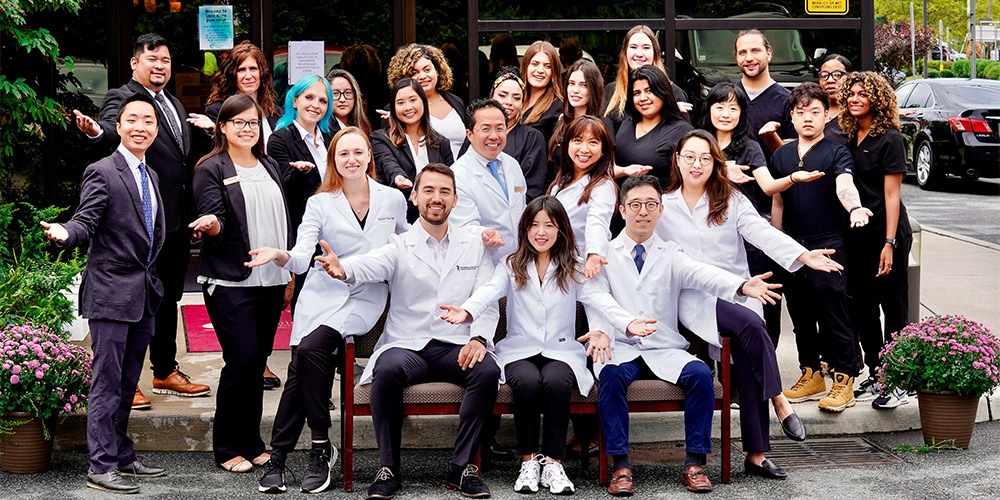 Our dental office wouldn't be what it is without our fantastic team! From check-in to checkout, our smile team will be by your side to ensure you're always comfortable and have answers to all of your questions. Their #1 goal with every patient is to give them the most relaxing and stress-free dental experience of their life, and you'll learn to love them starting at your very first appointment. To begin getting to know some of the friendly faces you'll meet here at Smile More Dentistry, read on below.
Brandon, Chief Operations Officer/HR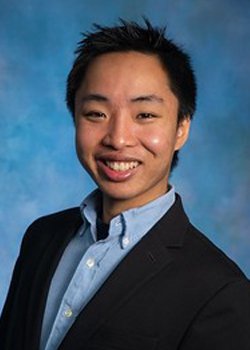 Brandon has been working in the dental field for over three years now, and he really enjoys helping our dentists create amazing smiles that change lives for patients in need. He studied at Seton Hall University and has also attended courses in dental management and leadership at the Scheduling Institute in Georgia.
Brandon is actually Dr. Lacap and Dr. Tong's oldest son, and he serves as a "Jack of All Trades" throughout the office – in fact, you might see him filling in for nearly any position! In his free time, he enjoys going on hikes, practicing art, and snowboarding.
Ayesa, Team Lead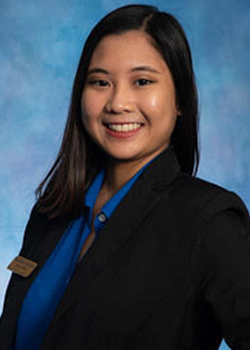 Originally from Palisades, Ayesa earned her education from Binghamton University. She really enjoys working with all kinds of people here at the practice and making sure patients feel genuinely comfortable in the treatment chair!
Outside of the practice, Ayesa spends her free time exploring New York City with friends and family and baking treats. Her favorite type of desert to make is cookies and cream cupcakes.
Dan, Dental Hygienist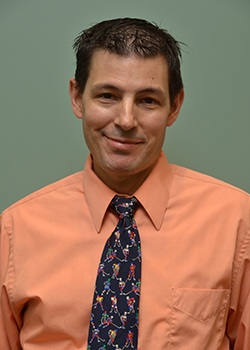 Dan, our talented hygienist at Smile More Dentistry, is guaranteed to give you the best cleaning you have ever had. Starting as a young child, Dan always wanted to be part of the dental field. With a warm and friendly smile, Dan is there to make sure all our patients receive a five-star experience. Prior to being a hygienist, Dan was an ice hockey coach in Maryland for 5 years! When not in the office, you can find Dan outdoors with his wife and two children.
Lesley, Recare Coordinator and Hygiene Assistant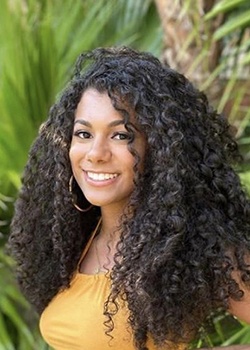 Lesley is one of our versatile superheroes in the office, as she takes on both the Recare Coordinator and Assisted Hygiene roles. What she enjoys the most about working here is interacting with the patients, and she loves to help those who haven't had the best dental experience before finding us. Before working at Smile More, she once worked with kids as a camp counselor.
In her free time, you can find her either listening to R&B music, or hiking in the great outdoors! Not to mention she is a dog lover—she has a black poodle named Sammy!
Caroline, Dental Assistant
Caroline is one of our talented dental assistants. We appreciate that she goes over and beyond being an assistant for not one, but both office locations of ours! Caroline knows how to make a patient feel safe and at ease in the chair. Whenever our team members or patients are in need of assistance, Caroline is always right there to lend a helping hand. In her free time, she likes to spend it with her friends and family.
Amanda - Financial Coordinator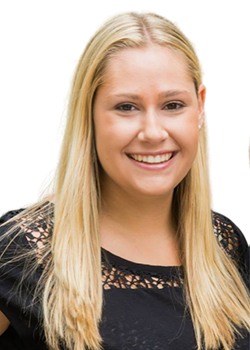 With a teacher's aid background, Amanda takes great pleasure in serving our patients here at Smile More! Amanda is our Financial Coordinator who loves to help patients receive the best deals, while achieving their best smile. She loves her staff because they feel like family to her. She also enjoys that she gets to learn something new everyday and seeing patients achieve their smile makeover. In her spare time, Amanda enjoys spending it with her boyfriend, Jesse, and her Shih Tzu named Chloe!
Mitali, Hygienist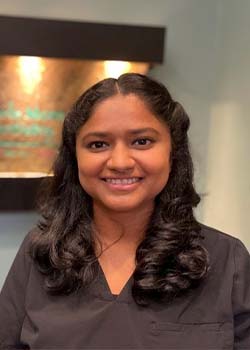 Although Mitali is relatively new to our team, she has 10+ years of experience in the dental field under her belt! She loves coming to work each day to enhance and uplift her patients' smiles with the world-class service they deserve. From children's to geriatric dentistry, she truly enjoys providing patients of all ages with the absolute best dental care.
Originally from India, she came to the U.S. to complete her studies at the New York University. She comes from a huge family, who come to visit her often. When she isn't spending time with her loved ones, she enjoys hiking, going to the beach, swimming, reading, and playing board games!
Enisa, Hygienist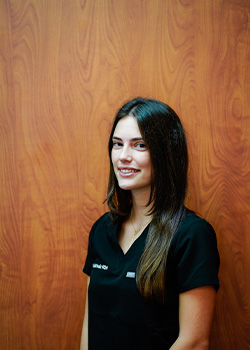 Enisa became a hygienist because she has always enjoyed helping people and giving others a boost of confidence, and a smile is one of the first things you notice. Being a dental hygienist not only helps patients with their oral and general health, but also boosts their confidence with a beautiful, shiny, clean smile. At Smile More and Washington Dental Associate, both teams are extremely eager to not only welcome patients but new coworkers as well. Everyone was very welcoming, helpful, and supportive. When I'm not working, she enjoys hanging out with her wonderful family! She has a family full of foodies, always having big family lunch and dinners together!
Deisy, Dental Assistant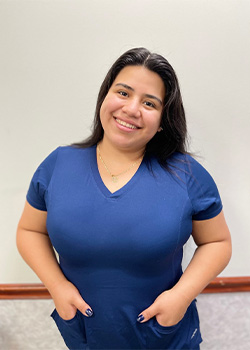 Deisy always has a smile on her face. The patient loves her warm and bubbly personality. She knows exactly what to do to make a patient feel comfortable in the dental chair. She is fluent in Spanish and removes the language barrier with our Spanish-speaking patients. We feel privileged to have Deisy on our team.
"What I love about working at Washington Dental is that our staff and doctors care about the well being of our patients needs and wants. What I love about being a Dental Assisant is witnessing and participating in the process to achieve a brighter and beautiful smile! Although dentistry takes up the majority of my time, I also enjoy reading and spending as much time possible with my beautiful."