Dental Anesthesiologist – Tappan, NY
Enjoy Stress-Free Dentistry with Jonathan Mendia, DMD
Dr. Mendia is our dental anesthesiologist. He is the go-to person when you want to sleep through your dental procedures. With his help, you can come in with your dental problems and wake up within hours with all of them solved. You will wake up with the smile of your dreams!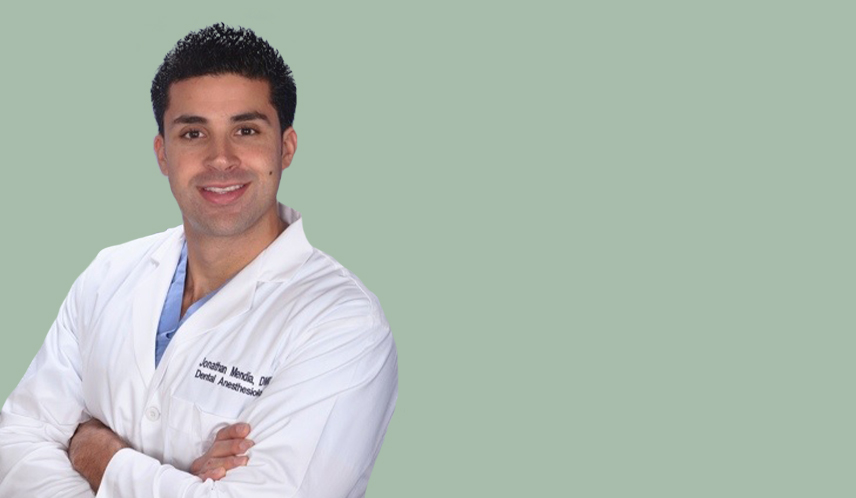 Where did you study dentistry/anesthesiology?
Dr. Mendia received his Doctor of Dental Medicine degree from the University of Pittsburgh School Of Medicine. He is an Associate Clinical Professor at the Rutgers University School of Dental Medicine where he teaches and provides sedation services for the Periodontics and Oral & Maxillofacial Surgery departments. He is also a member of the American Dental Society of Anesthesiology, American Society of Dental Anesthesiologists, New Jersey Dental Association, Bergen County Dental Society, and the American Dental Association.
What do you like to do outside of the dental office?
Dr. Mendia spends most of his free time with his wife and newborn son. He is a new dad and has taken the role very seriously!