Cosmetic Dentistry – Tappan, NY
Light Up the World with Your Smile
As dental professionals, the health of our patients' smiles is always our top priority, but of course, we understand the power of an attractive set of teeth as well, which is why we offer a vast array of cosmetically-focused services. Whether you simply want to whiten your teeth or hit the reset button with a dramatic makeover, our team can provide absolutely everything you need to achieve a stunning and attractive smile. With us, the only limit is your imagination, and you can start creating your dream look today by giving us a call.
Why Choose Smile More Dentistry for Cosmetic Dentistry?
Gorgeous Results That Always Look Natural & Never Overdone
Appointments Always Start on Time
Virtual Smile Design: See the Final Product Before Treatment Begins
Porcelain Veneers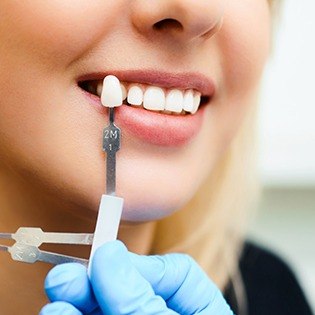 Whether you're dealing with noticeable stains, chips, cracks, gaps, or all of the above, porcelain veneers can make each of these flaws disappear at the same time behind perfectly white enamel. Eggshell-thin ceramic restorations are bonded to the front of the teeth, literally acting like permanent masks to improve their appearance and strengthen them at the same time. You can get just one or an entire set to transform your smile, and the procedure only takes two easy appointments.
Lumineers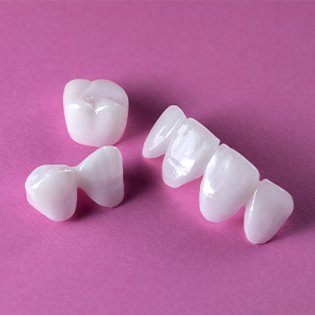 Lumineers involve placing thin ceramic coverings over the front of the teeth just like porcelain veneers, but there is one major difference: Lumineers go onto the teeth as is. With veneers, a small amount of enamel has to be removed in order for them to lay flat and look natural, but Lumineers are so thin that this step isn't necessary. This means they are an excellent way to enhance your smile without your natural teeth needing to be altered in the slightest. With them, should you ever want to go back to your regular smile, you always can.
Metal-Free Dental Restorations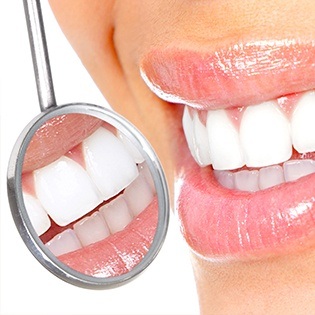 Today, dental crowns can be made of not only gold and silver but more natural-looking materials like porcelain as well. With it, our team can create a restoration that completely mimics the look and feel of real enamel down to the finest detail, including how it reflects light. Once in place, these restorations can seamlessly blend into any smile. And, they don't just look great, but are strong enough to stand up to regular chewing forces as well.
Dental Bonding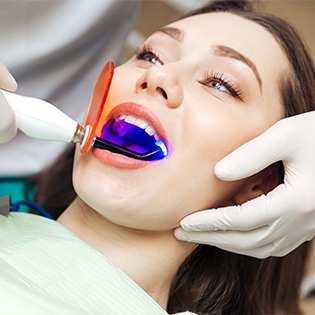 Do you have one minor imperfection in your smile you wish would just go away, like a small stain, gap, or chip? If so, direct bonding can act as a virtual eraser to quickly turn the problem into a distant memory. Your dentist will apply a composite resin that has been colored to match your enamel to your tooth, and they'll literally sculpt it to hide the offending flaw. After curing the resin with a special light, your tooth will look completely new and perfect. From beginning to end, the procedure only takes about an hour, but the results can easily last for about 10 years.
In-Office Teeth Whitening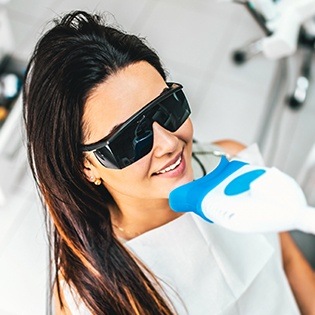 Have a wedding coming up? Family reunion? Ready to start a job search or jump back into the dating pool? Whatever the case may be, the absolute last thing you want people to notice is your stained teeth. Fortunately for you, we can make them six to eight shades whiter in just one appointment here at Smile More Dentistry. Using Glo Whitening, we can make years of coffee, wine, and tobacco stains seemingly disappear right before your eyes. The treatment itself only takes about an hour, ensuring your bright and beautiful smile will be ready right when you need it!
Learn More About Glo Whitening
At-Home Teeth Whitening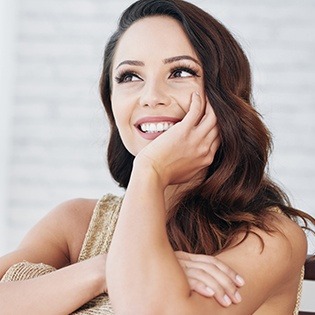 Want the option to dramatically whiten your teeth whenever and wherever you want? If so, rather than wasting your time and money on a generic kit from the store, we can send you home with your own custom-made Glo Whitening treatment. It will consist of mouth trays designed just for you as well as a bleaching gel much stronger than anything you'll find on your own. You just need to use it daily for about two weeks to make your smile dramatically brighter!
Gum Recontouring/Crown Lengthening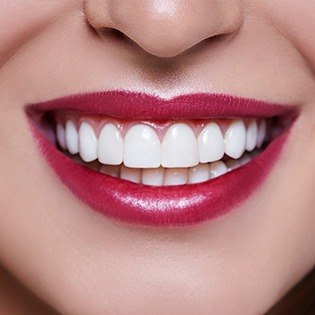 Whenever you smile, does more gum line show than teeth? This is called a "crowded smile," and it's a common flaw that can make the teeth appear too short in relation to the face. Thankfully, we can quickly correct this issue with a soft tissue laser in just one appointment. It allows us to precisely and painlessly remove excess gum tissue to reveal previously hidden enamel, instantly making the teeth appear longer and the smile better proportioned.
Virtual Smile Design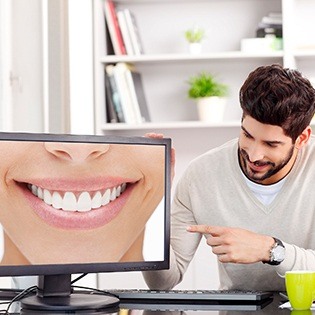 Getting any treatment that will change the look of your smile is a big decision. Wouldn't it be nice if you could see the results of a procedure before you actually got it? With Virtual Smile Design, that's exactly what you can do! Using a photo of your current smile, we can digitally alter it to reflect how teeth whitening, porcelain veneers, or any other treatment you're interested in will affect your look. That way, you can ask for any adjustments to be made so that by the time you sit in the dental chair, you'll already know you'll love the final product.
Smile Makeovers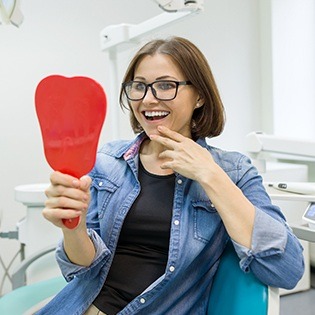 Smile makeovers are a great way to transform your appearance. By combining multiple dental treatments, we can transform your smile using the most modern, advanced dental technology, giving you the confidence you need and deserve. No matter how damaged your teeth might be, our team can find the right solutions for you, allowing you to see, once again, how beautiful your smile can truly be.
Cosmetic Dentistry FAQs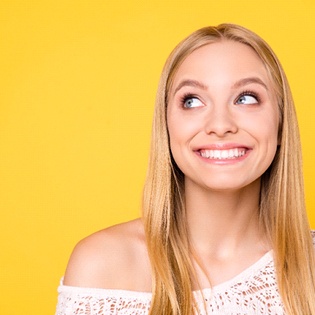 Unsure which type of cosmetic dentistry fits your individual needs? At Smile More Dentistry, we understand trying to determine how you want to improve your smile can take time, research, and asking lots of questions. This is why our cosmetic dentist in Tappan has compiled some of the most commonly asked questions for you to review. It is our hope that once you learn a bit more about the various aspects of cosmetic dentistry, you'll feel more confident and comfortable making a decision about how to improve your smile's aesthetic. Feel free to contact us if you have any additional questions.
Is it possible for cosmetic dentistry to improve my oral health?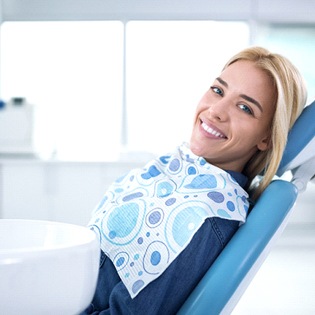 Whether it is stains, chips, cracks, or a misaligned bite, cosmetic dentistry is capable of not only improving the look of your smile but its health, too! When imperfections exist within your mouth, it can lead to serious oral health problems, including tooth decay and gum disease. By opting for porcelain veneers, dental bonding, teeth whitening, or even gum recontouring, your investment will pay off in more ways than one.
How can I make my teeth whitening results last?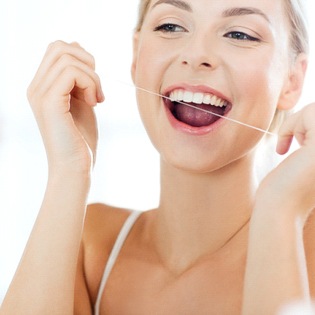 When choosing to whiten your smile using in-office treatment or at-home whitening kits, the results will only last depending on how well you take care of your teeth. To ensure your results last, here are a few useful tips:
Brushing your teeth twice a day for two minutes and flossing at least once a day.
Rinsing with an antimicrobial mouthwash.
Avoiding stain-causing foods and beverages.
Avoiding tobacco products or smoking.
See your dentist for regular checkups and cleanings every six months.
Will gum recontouring hurt?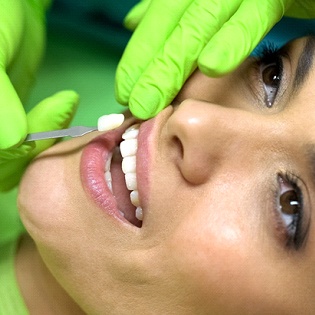 Although it might sound painful, the process for shaping and sculpting your gum line is much easier, quicker, and painless than before. Our team of dentists use a soft tissue laser to remove excess gum tissue in just one appointment. Using this type of technology, the laser cauterizes the tissue, reducing the amount of bleeding and lessening the recovery time.
Why would I need a smile makeover?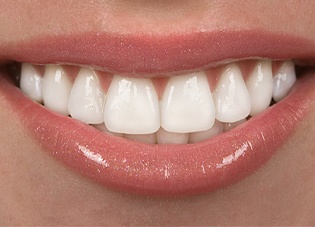 If you are embarrassed by the many problems that exist on your smile, you can find hope with a smile makeover. Our dentists will begin by carefully examining your oral cavity and facial structure to formulate a thorough and comprehensive treatment plan. This may include one or multiple treatments in order to reach desired results. Whether it is a combination of teeth whitening and gum recontouring, or you just need dental bonding and a few metal-free restorations, we can give you a show-stopping smile in no time at all.