IV Sedation – Tappan, NY
An Effective Solution to Achieve a Relaxed State
Is your dental phobia keeping you from receiving the treatment you need? At Smile More Dentistry, your sedation dentist in Tappan is pleased to offer safe and effective solutions that will decrease your fears and create a more relaxed, comfortable experience. How is this possible? With the help of IV sedation, you can receive the care you need without worrying about the sights and sounds that can often cause increased anxiety. Available to patients of all ages, our team will follow all the necessary steps to ensure you remain safe and calm throughout your visit. If you want to learn more about this method of sedation, contact our office to schedule an appointment.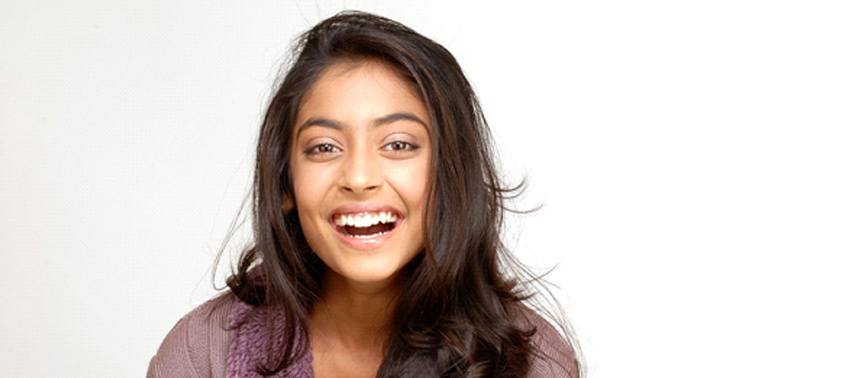 Why Choose Smile More Dentistry for IV Sedation?
Highly-Qualified Dental Team with Years of Experience
Safe and Effective for Patients of All Ages
Ideal for Individuals Having Multiple Procedures at One Time
What is IV Sedation?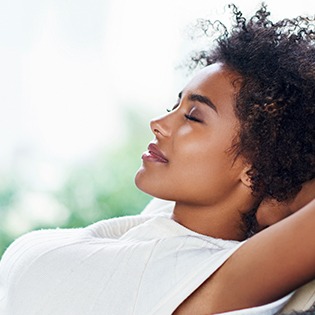 Administered by a board-certified anesthesiologist, Dr. Mendia, IV sedation is used when a patient experiences severe dental anxiety, requires multiple procedures to be completed in one visit, or a child has special needs and has difficulty remaining calm during a dental visit.
The medication used with IV sedation enters the bloodstream and produces a calming, relaxing effect. Although it does not cause you to fall asleep completely, you may feel as if you are entering a dream state; however, you will remain conscious so that you can easily respond to your dentist's cues.
How IV Sedation Works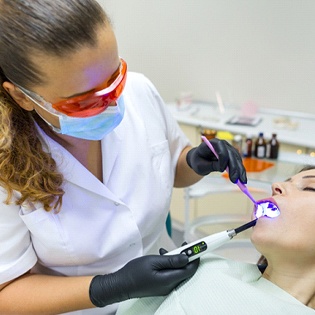 When arriving for your appointment, Dr. Mendia will first check your blood pressure to ensure it is at a safe level. Then, he will carefully administer the IV sedation by inserting a tube into your hand or arm. The medication will then enter the bloodstream and begin to take effect within minutes. Throughout your procedure, he will monitor your pulse and oxygen levels to ensure everything remains stable.
Once the procedure is complete, your blood pressure will once again be checked, and you will need to remain at the dentist's office for a short time to make sure you are experiencing no negative effects from the sedation trying to wear off.
It will be necessary to have someone escort you to and from your appointment, as it can take time for the effects to fully dissipate.
Who is a Good Candidate?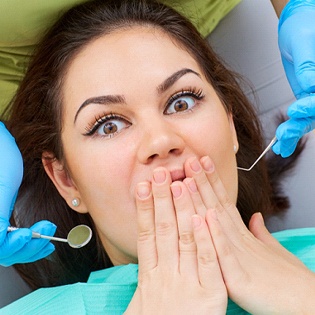 If you experience any of the following issues, there is a good chance you are eligible for IV sedation:
You have severe dental phobia
You've had a past traumatic dental experience
You possess a strong gag reflex
You've tried other methods of dental sedation that are proven ineffective
You are preparing to undergo a long, complex procedure that will require you to remain seated for an extended period, or you are having multiple treatments performed in one visit
What to Expect Afterwards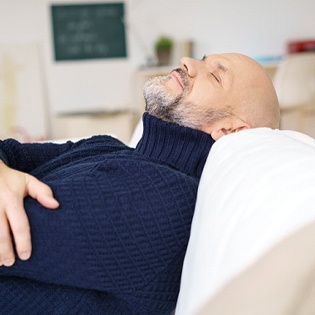 Once our team is finished with your dental work, you will not be able to get up and leave just yet. It is normal for you to feel drowsy for several hours afterward, which is why you will need someone taking and picking you up from your appointment.
You will receive detailed instructions by our team as to what you can expect and what you should do once you are home. A few things you will want to avoid until the effects fully wear off include:
Strenuous exercise/activity
Alcohol consumption or operating any vehicle/machinery
Certain medications
IV Sedation FAQ's
What is a dentist anesthesiologist?
A dentist anesthesiologist is a dentist that has completed a post-doctoral residency in anesthesiology after the completion of four years at an accredited Dental School. The post-doctoral residency consists of at least two years of medical-based anesthesiology, which includes providing anesthesia in the operating room as well as outpatient procedures.
How does a Dentist Anesthesiologist differ from a dentist who offers Sleep Dentistry?
A dentist that provides sedation generally completes a continuing education course and is limited to administering one type of anesthesia: conscious sedation, usually with one or two medications. A dentist anesthesiologist has an unrestricted General Anesthesia permit with the ability to administer all levels of anesthesia: moderate sedation through general anesthesia, using a variety of anesthetic agents and anesthetic techniques.
Why Is Anesthesia Necessary?
Complex Dental treatments, needle-phobic or anxious patients, patients with special needs, and children could benefit from anesthesia. The degree of anesthesia in such cases can vary from moderate sedation to general anesthesia. Dr. Mendia is well trained at providing all levels of anesthesia so that your dentist can fully focus on your dental procedure. This allows for a safer, more predictable, and comfortable experience for both the patient and the dentist. Anesthesia eliminates pain and anxiety during the procedure, allowing the dentist to efficiently perform the dental procedures while reducing patient anxiety and emotional stress.
What type of Patients are candidates for anesthesia?
Everybody can safely receive anesthesia. Dr. Mendia is experienced and trained to care for patients of all ages. Dr. Mendia routinely cares for pediatric patients, dental phobic patients, anxious patients, patients with special needs as well as adults and geriatric patients.
Do you treat patients with special needs?!
Yes. Dr. Mendia has provided anesthesia for many patients with special needs and has helped them to access the dental care they need.
What types of dental services can be performed during Anesthesia?
Almost any dental procedure can be performed under anesthesia in a dental office. Procedures that have been performed include Comprehensive oral evaluations, Full Mouth Series Radiographs, cleanings, restorations, crown and bridge, root canals, extractions, bone grafts, sinus lifts, implants, periodontal surgery, osseous surgery, deep gingival cleanings, and oral biopsies.