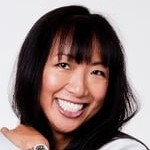 Meet Your Smile Team
A Team of Dentists
Who Truly Care
From the very beginning of their careers, Dr. Tong and Dr. Lacap have demonstrated a true passion and talent for teeth – they both graduated in the top 10% of their class at Columbia University School of Dental & Oral Surgery, which is one of the most competitive programs in the United States! Today, they've partnered with Dr. Davidson and Dr. Gellis to provide high-quality, trusted dental care that results in a lifetime of confident smiles for you and your loved ones.
Meet Your Dentists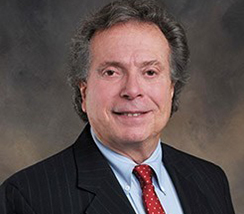 Meet Our Specialists
An Advanced Approach to Spectacular Smiles
At Smile More Dentistry, we believe in providing a comprehensive variety of services that minimizes any time-consuming trips to separate doctors – instead, you can stay right here with a knowledgeable team you already know and trust! To that end, Dr. Tong and Dr. LaCap are proud to feature the advanced services of several specialists right here in our welcoming Tappan location. From orthodontic transformations for the whole family to relieving root canal therapy, we have effective solutions for even the most advanced needs.
Meet Our Specialists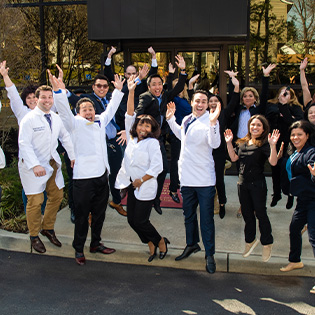 Meet the Rest of Your Smile Team
We Want to Help You Smile Brighter
Our dentists are very grateful to have the daily support of such a talented and experienced team of dental professionals here in Tappan. From the front desk to the treatment room, they'll be nearby to answer any questions, address your concerns, and simply get to know you over time, creating a comfortably personalized care experience in the process. Rest easy and leave your stress behind – you're in very capable hands here!
Meet Our Team
Yes, We Have the Dental Services You Need
How Can We Help You?
At Smile More Dentistry, we're committed to combining top-tier clinical quality with the convenience that busy families need! That's why we're happy to schedule you, your children, and anyone else in your family for one big block appointment, so everyone's unique smile needs can be addressed all at once. Is it time for a dental checkup? Are you experiencing any oral soreness or pain? Are you ready to transform the appearance of your teeth for the better! Whatever your goals are, our dedicated doctors and specialists are ready to lend a helping hand.
Explore All Our Dental Services
Dental Patient Testimonials
Dental Insurance & Financing
We Have Great Options for You.
At Smile More Dentistry, we're proud to accept dental insurance, no-interest financing, as well as an in-house savings plan that's ideal for patients operating within a budget. For the 50% of US adults with dental insurance, we'll help you maximize your benefits. For those without, our in-house plan is easy to join. After paying our simple enrollment fee, you immediately gain access to free checkups, cleanings, and a 30% discount on restorative treatments, as well as many other benefits.
?

Ask Us A Question
Explore Your Financial Options
Loving on Our Community & Giving Back
We Pay it Forward
The Smile More Dentistry team is committed to helping not only our patients lead happier, healthier lives, but friends and neighbors around the globe too! We enjoy participating in various community events and activities, donating to charitable organizations, and even offering days of free dentistry for underserved populations like veterans.
Get Involved with Us