Preventive Dentistry – Tappan, NY
How We Keep Tappan Families Cavity-Free
In addition to consistently brushing and flossing at home, people of all ages should also attend at least one checkup and cleaning every six months to ensure that small dental problems don't have the chance to turn into larger ones. With routine preventive care, we can help your entire household enjoy healthy, problem-free smiles year after year, saving you both time and money when it comes to your dental visits. Scheduling an appointment at Smile More Dentistry takes less than a minute, and your teeth will definitely thank you for it! To contact our dental office, give us a call today.
Why Choose Smile More Dentistry for Preventive Dental Care?
Happy to Treat the Entire Family Under One Roof
Appointments Always Start on Time
Evening & Saturday Appointments Available
Dental Checkups & Teeth Cleanings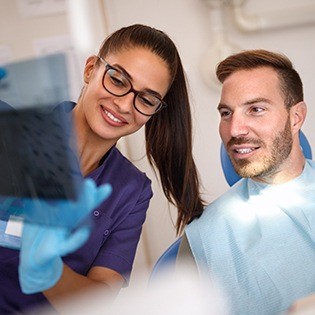 The key to keeping smiles healthy at every age is visiting the dentist for preventive checkups and cleanings two times a year. In conjunction with great oral hygiene routines at home, these visits will establish a solid foundation for your child's lifetime of healthy, happy smiles. If your child has recently developed a tooth or is celebrating their first birthday, call our team to schedule their first visit with Smile More Dentistry today. During these regular office visits, we will carefully and gently evaluate your child's smile for signs of tooth decay, dental damage, or developmental concerns. A skilled hygienist will carefully clean all areas of your child's smile, demonstrate proper teeth cleaning methods, and work with your child to understand dental health. Before you leave our office, we'll work with you to develop a plan for your child's ongoing oral health care.
Nightguards for Bruxism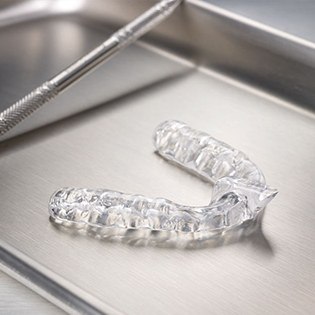 Life can certainly be stressful, and for many, this causes them to grind their teeth. Officially called "bruxism," some people only engage in this habit while they are asleep, making it extremely difficult to stop! Fortunately, we can help keep someone's smile protected by offering them a custom-made nightguard. This small oral appliance shields the teeth from harmful contact by placing a thin barrier between the upper and lower rows, allowing a patient to rest easy.
Mouthguards / Sportsguards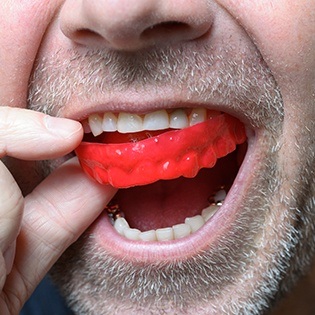 Do you or your children regularly play sports? If so, after you've put on your helmet and shin guards, don't forget to protect your teeth as well by wearing a mouthguard! At Smile More Dentistry, we're happy to provide our active patients with specially-made mouthguards that are designed to fit over their unique teeth. This makes them much more comfortable compared to generic store bought guards, plus they're able to shield the teeth better as well, giving athletes (and parents) one less thing to worry about during a game.
Oral Cancer Screenings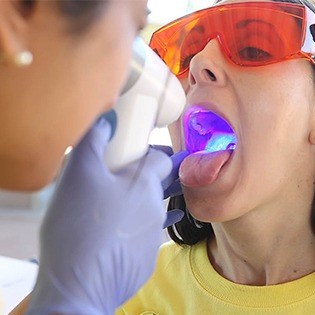 In addition to checking you for cavities and gum disease at your regular preventive visits, our team will also be on the lookout for the early signs of oral cancer. Oral cancer is relatively easy to treat if detected during its initial stages, but it can be quite deadly if diagnosed once it has already become advanced. Regular screenings are an excellent way to ensure this disease never has the opportunity to sneak up on our patients.
Fluoride Treatment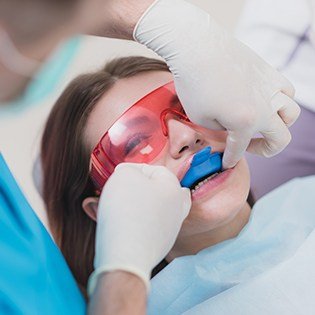 When it comes to cavity prevention, fluoride is a gift from nature to your smile! When exposed to the enamel, this helpful mineral actually fortifies it and repairs any areas of minor damage at the same time. In addition to toothpaste and tap water, you'll also find fluoride in our dental office, where we can coat a patient's teeth with a highly-concentrated gel at their regular checkups. This treatment only takes a minute, but it's one of the most effective ways to drastically lower someone's risk for decay between appointments.