Emergency Dentist – Tappan, NY
Emergency Dental Care without the Wait
Needless to say, no one expects a dental emergency to happen. You're simply going about your day, and then suddenly, you or your child is in a lot of dental pain seemingly out of nowhere. Now the question is what should you do next? Head to your local ER? That's a great way to spend hours in a waiting room. Instead, you can get the immediate and professional care you need by calling Smile More Dentistry. We're ready to help emergency patients and offer same-day appointments for those in need of fast relief. In fact, if you contact us before noon with an urgent situation, we'll more than likely be able to see you right away.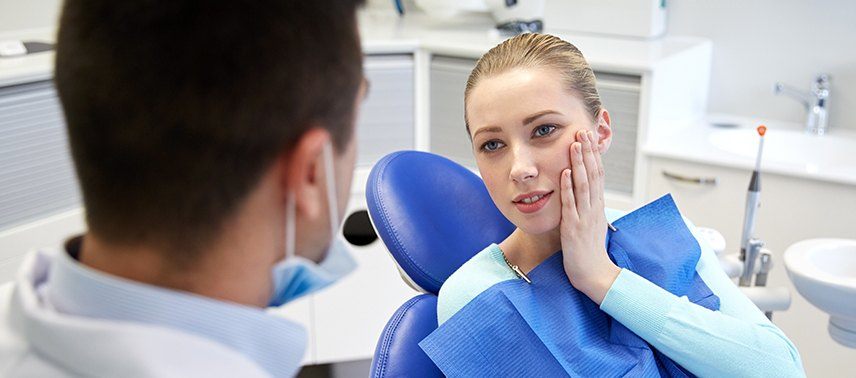 Why Choose Smile More Dentistry for Emergency Dentistry?
Same-Day Appointments & Walk-Ins Welcome
Open Late & On Saturdays
Expert Team with Decades of Emergency Experience
What to Do in a Dental Emergency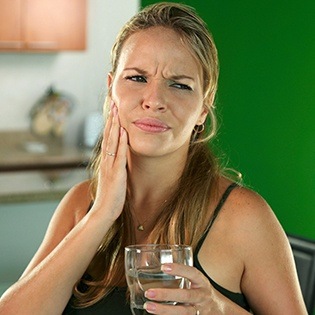 Whether you're dealing with a painful toothache or broken/knocked out tooth, the best thing to do is take a breath and then call Smile More Dentistry. Our team will let you know exactly what you should do next, and if necessary, we can schedule you for an appointment right away. In the meantime, before you're able to reach our dental office, there are a few things you can do on your own to help with any pain and improve our chances of being able to save a severely damaged tooth:
Toothaches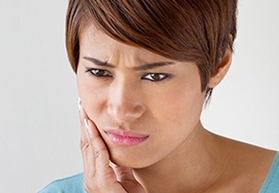 A toothache can be caused by a wide variety of things, ranging from something just being stuck in between the teeth to a small crack in the enamel or an infection. After rinsing and flossing around the tooth, it's OK to take an OTC medication to reduce any discomfort.
Chipped/Broken Tooth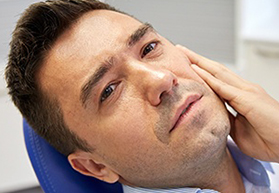 Start by rinsing the mouth with warm water, and then try to find as many pieces of the tooth that you can. Does the remaining tooth have a rough edge? If so, cover it with either some sugarless gum or dental wax. If there is any swelling, use a cold compress.
Knocked-Out Tooth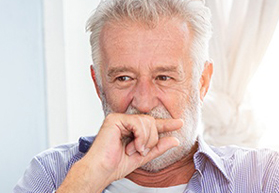 Rinse out your mouth, find the tooth, rinse off any debris, and try to place it back into its socket, holding it there by closing your mouth until we can see you. If this isn't possible, store the tooth in a container with milk or saltwater. You need to move fast in this situation as we can only replant a tooth within an hour or so after it has been dislodged.
Lost Filling/Crown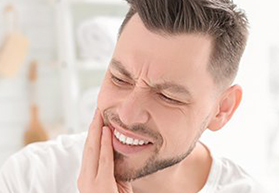 While a filling or crown falling out might not seem like a big deal, it's still a good idea to come see us right away to prevent the tooth from developing any additional decay or damaged. Try to place the restoration back onto the tooth, and if it won't stay, a small dab of toothpaste should help.
How to Prevent Dental Emergencies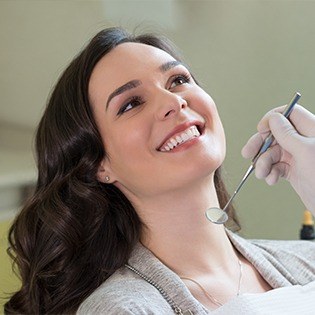 Wear a mouthguard every time you play sports, regardless of your age or level of play. Up to 40% of all dental injuries are sports-related!
Your teeth are strong, but they aren't indestructible, so avoid chewing on extremely hard items like ice, pens, pencils, fingernails, etc.
Having trouble getting that package from Amazon open? Before resorting to using your teeth and accidentally chipping them, go grab the scissors instead!
By far, the best way to prevent emergencies is to simply take consistent care of your teeth, as in brushing and flossing them every day. This will keep them strong and infection free, stopping those small problems that could turn into an emergency later.
The Cost of Treating Dental Emergencies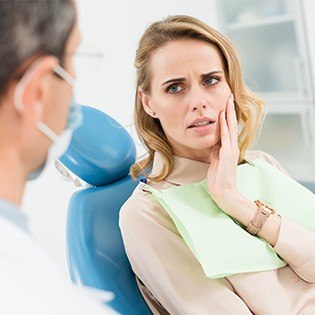 Treating a dental emergency can be relatively affordable or extremely expensive depending on a patient's situation. One person might just need a prescription to deal with a minor infection, while another might require multiple teeth to be removed and replaced. Our focus with every emergency patient will be to get them out of pain before addressing any damage to their teeth. To help offset the cost of emergency care, we're happy to accept insurance, and we also offer our own in-house savings plan.