Emergency Dentistry – Tappan, NY
Emergency Dental Care Without the Wait
No one expects to have to deal with a dental emergency, but severe oral pain can often strike out of nowhere. Your first thought might be to head to the emergency room, but the doctors there likely won't be able to properly address the underlying cause of the problem. Instead, you can call Smile More Dentistry to get the immediate, professional care that you deserve. Our dental experts will see you on the same day whenever possible so that you can enjoy fast relief.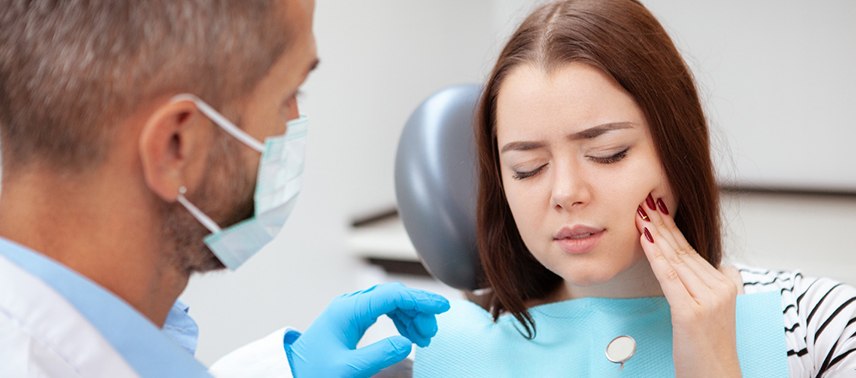 Why Choose Smile More Dentistry for Emergency Dentistry?
Same-Day Emergency Appointments
Weekend and Evening Availability
Multiple Dentists Under One Roof
How We Treat Dental Emergencies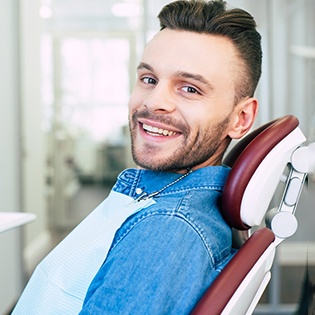 Your emergency treatment will be tailored according to your needs. The overall process typically follows four main steps:
Schedule an Appointment: We'll make arrangements to see you as soon as we can whenever you call about an emergency dental situation. One of our team members can give you advice over the phone on what you should do next to take care of your smile until you get to our office.
Examine Your Mouth: We will check your teeth, gums, and other relevant dental structures to see where the problem lies. Of course, we'll also prioritize helping you find relief from any immediate pain you're suffering.
Review Our Findings: We'll explain what we found during our examination and let you know what treatment options are available. Before you have to make a commitment, we'll make sure that you understand how long the treatment will take and how much it will cost.
Restore Your Oral Health: After a treatment plan has been agreed on, all that's left is to carry it out so that you can enjoy a functional, pain-free smile again.
The Most Common Dental Emergencies
What counts as a dental emergency? Some are caused by harmful bacteria in the mouth while others are the result of an accident. The symptoms might vary, but the one thing every emergency has in common is that they all need to be addressed by a professional right away. Below are some examples of dental problems that might require urgent care; call us immediately if you notice any of these issues.
Understanding the Cost of Emergency Dentistry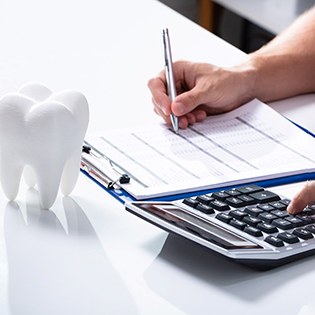 Like most patients, you may be a bit nervous that the end of your appointment is going to come with a large bill that puts a strain on your bank account. The good news is that our team does our best to be transparent about the cost upfront so there are no surprises along the way. Furthermore, we offer several financial solutions – from dental insurance to our own savings plan – which makes the cost of emergency dentistry in Tappan more affordable.
Why Every Dental Emergency is Different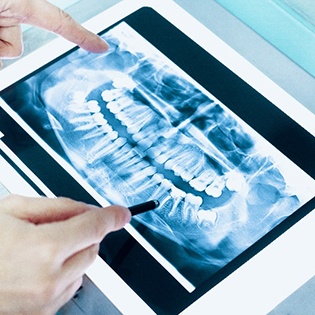 The cost of your emergency treatment depends on your unique situation. Sometimes you might simply need a prescription to deal with a minor infection; in other cases, you might need to have multiple teeth removed and replaced. Rest assured, our Tappan dental team will always recommend the procedures that are best suited for stopping your pain, addressing the damage to your teeth, and restoring your smile for years to come. We will also answer any questions you have before getting started so you feel confident in your treatment plan.
Does Dental Insurance Cover Dental Emergencies?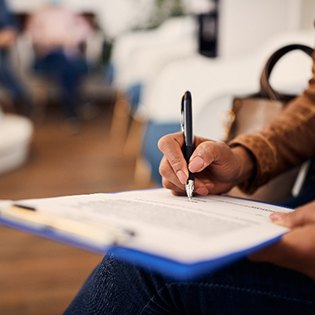 Although we always recommend reviewing the fine print on your plan before assuming the answer is "yes," it is very possible that your provider will cover a portion of the cost. For example, if you have the typical "100-80-50" benefit structure, then your dental insurance company may cover upwards of 80% of the cost of your restorative care. Some patients also have additional benefits, including one covered emergency exam per year. Since we accept almost all insurance providers, don't hesitate to bring your insurance information with you to your appointment. That way, we can help you better understand your coverage.
Other Options for Making Dental Emergencies Affordable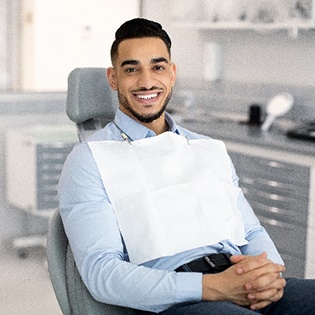 To help offset the cost of emergency care, we welcome more than just dental insurance. To start, we offer periodic special offers that reduce your out-of-pocket expenses. Plus, we have our own in-house savings plan and accept flexible financing through CareCredit. As a result, the cost of emergency dentistry can fit into just about every budget! If you have any questions about the financial components of your care, don't hesitate to get in touch with our team directly.
How Taking Care Of Your Smile Can Save You Money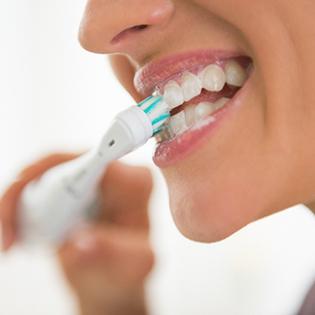 Remember, many dental emergencies can be prevented with some simple oral hygiene best practices. For example, not chewing on ice cubes, pencils, and pen caps can help prevent your teeth from splitting down the middle. Additionally, consistently brushing and flossing can prevent plaque and tartar build-up and, in turn, painful toothaches. Simply put, if you want to save money on restorative treatments, prioritize preventive care!
Keys to Preventing Dental Emergencies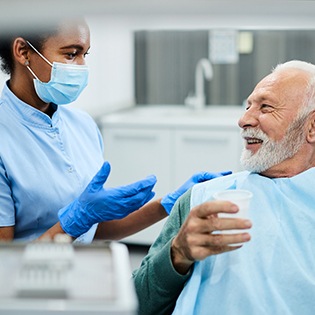 Everything from minor toothaches to completely knocked-out teeth can be stressful (as well as painful). Plus, the damage can have a lasting effect on the look and function of your smile if it isn't handled right away. That's why we encourage our patients to do what they can to prevent injuries to their teeth and gums. If you're unsure where to start, then keep reading!
Visit Your Dentist Regularly
Visiting our Tappan dentists twice a year benefits your oral and overall health in multiple ways. To begin, conducting an exam biannually ensures that we can keep an eye on the condition of your teeth, gums, and restorations. And, if anything concerning does arise, we can intervene ASAP. It's also worth mentioning that the cleaning portion of your visit allows us to remove built-up plaque and tartar. This means that your biannual visits play a role in both catching and preventing issues like tooth decay, gum disease, and oral cancer.
Maintain Good Oral Hygiene At Home
In short, many oral health issues, including cavities, are largely preventable with the right best practices in place. In addition to scheduling a checkup and cleaning every six months, we encourage our patients to implement a solid at-home oral hygiene routine. That includes brushing for a full two minutes twice a day, flossing every day (no exceptions), and rinsing with mouthwash consistently. Of course, how you take care of your smile at home also extends to avoiding unhealthy habits, like smoking, biting your nails, and chewing on cubes of ice.
Stick to a Nutritious Diet
Since your diet directly impacts the condition of your teeth and gums, it's crucial that you focus on adding plenty of smile-friendly foods to your plate, such as vitamin-rich fruits and veggies. Conversely, you should keep your intake of candy, soda, and other sugary treats to a minimum. Remember, sugar is one of the leading culprits of decay, which can leave you vulnerable to chips, cracks, and fractures. If you're interested in learning more about how what you eat impacts your oral health, don't hesitate to ask at your next checkup or give us a call!
Wear a Mouthguard
If you play a sport – even a non-contact one, like surfing – you need to wear a mouthguard. Otherwise, a bad fall or another accident can leave you with a fractured, cracked, or knocked-out tooth. Fortunately, we can provide you with a custom one to ensure that it's comfortable and effectively protects your smile from harm. If you struggle with chronic teeth grinding and clenching, then we may also recommend having a mouthguard made to prevent issues like TMJ dysfunction.
Use Tools to Open Packages, Not Your Teeth
Have you ever placed your keys in your mouth while searching for something in your purse? Maybe you've used your teeth to open plastic wrapping or a bottle cap. Moving forward, don't! Using your teeth as tools is one of the easiest ways to damage them, necessitating a same-day visit to our Tappan dental office.