Invisalign® Clear Braces – Tappan, NY
Discreetly Straighten Your Teeth with Invisalign
Why Choose Smile More Dentistry for Invisalign?
Certified Orthodontist On-Staff
We Welcome Patients of All Ages
Award-winning Orthodontic Care
Getting Invisalign is not just for a great smile. Watch this video for all the benefits of Invisalign
You will have a beautiful smile and be more confident
Prevents gingivitis and gum disease
Prevent pre-mature wear of crooked teeth
Prevents facial collapse, keeping you looking younger, longer
Our smiles are an important part of making a good first impression, but it can be difficult to grin confidently if you have crooked or misaligned teeth. Fortunately, Invisalign clear braces can help!
Whether you want to improve the appearance of your smile before you take the next step in your career, head off to college or just to feel more confident in everyday life, Invisalign treatment from Smile More Dentistry can effectively and discreetly straighten your teeth.
How Invisalign Works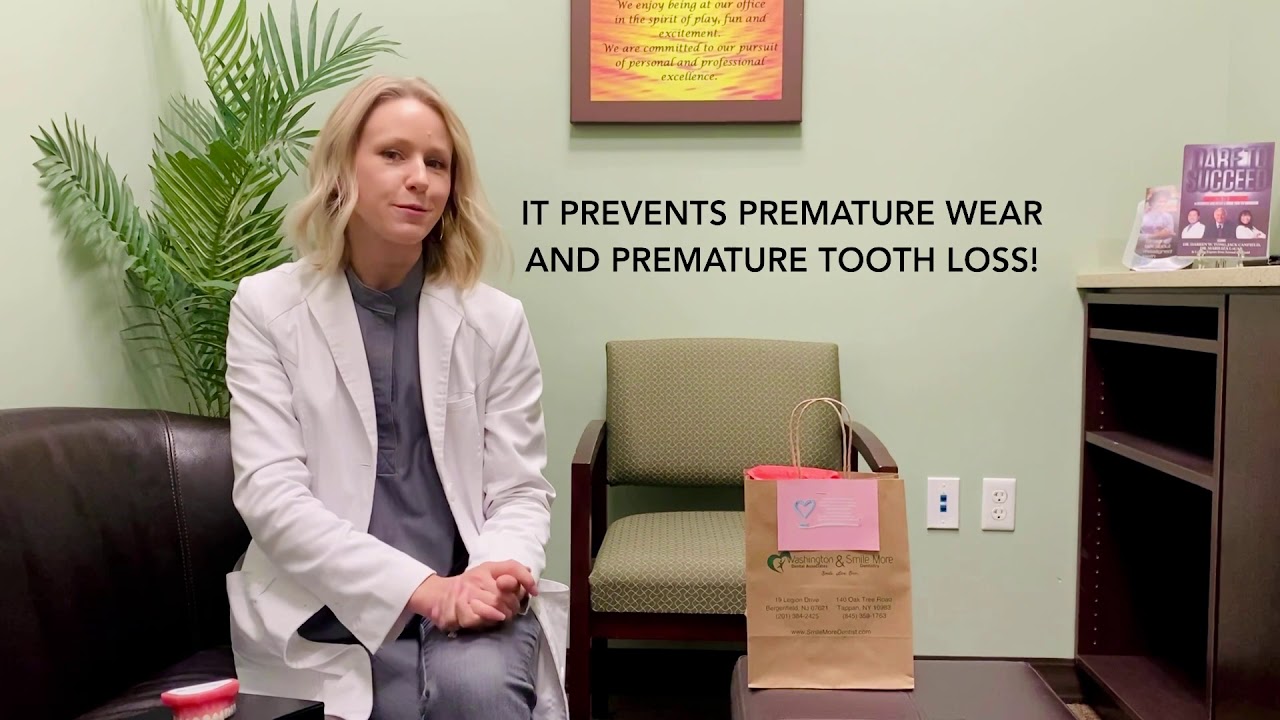 Unlike traditional braces that rely on unsightly metal brackets and wires, Invisalign treatment involves the use of a series of transparent plastic aligners to gradually shift teeth into the desired position.
Each new set of aligners are custom designed to apply gentle pressure to specific points in your mouth and slowly straighten crooked, gapped or misaligned teeth. In just 12 to 18 months, you can achieve the straight smile you have always wanted with Invisalign in Tappan!
Less Treatment Time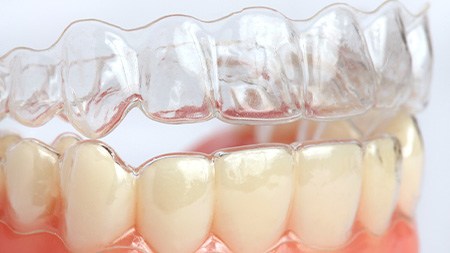 One of the main advantages that Invisalign has over traditional braces is its treatment time. The usual Invisalign case will take about a year, which is much faster than traditional orthodontics. However, your treatment time will vary based on the severity of your misalignment. The number of aligners that you'll wear in your series can range from 18 to 30. Additionally, Invisalign requires less trips to our office for adjustments, which gives you more time in your busy schedule.
What Dental Issues Can Invisalign Fix?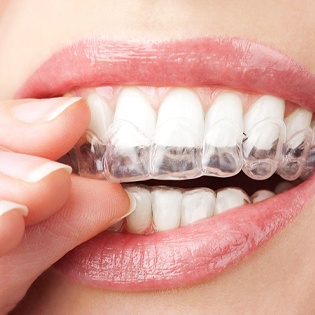 Invisalign is an excellent solution to treat the most common orthodontic issues, such as:
Crowded Teeth
Overcrowded teeth can be more difficult to brush or floss, which means it is easier for tiny food particles and bacteria to remain stuck in those hard-to-reach places in your mouth. This puts you at a higher risk of developing tooth decay or gum disease. Invisalign can gently realign your teeth to create the appropriate amount of space between them.
Learn More About Invisalign for Crowded Teeth
Spaces Between Teeth
When you have too much space between your teeth it is easier for food particles to get trapped between them and contribute to bad breath and even tooth decay. Invisalign can help move teeth back into the proper alignment, boosting the aesthetics of your smile and reducing the risk of dental issues like cavities and gum disease.
Learn More About Invisalign for Gaps
Bite Issues
Bite problems put pressure on your jaw joint and can lead you to clench your jaw or grind your teeth at night. Grinding teeth can wear down your tooth enamel, the protective outer layer that helps prevent tooth decay. Whether you have an underbite, overbite or crossbite, Invisalign can help correct the way your teeth fit together.
Learn More About Invisalign Bite Alignment
Benefits of Invisalign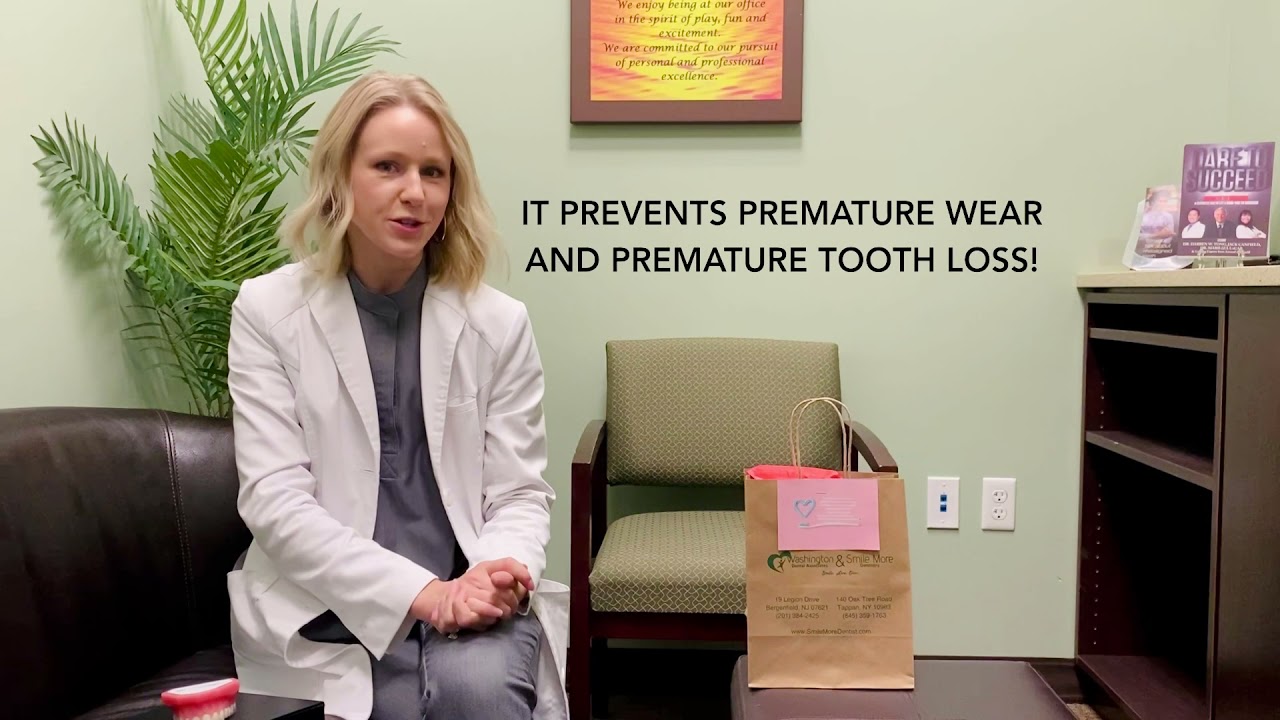 Over the past 20 years, 5 million people have chosen Invisalign clear braces to straighten their teeth. The many benefits of Invisalign include:
Greater Comfort– While metal braces can sometimes irritate the inner cheeks and gums, Invisalign's smooth, plastic aligners are designed to fit comfortably in your mouth.
Removability – The aligners are also easy to remove, allowing you to eat meals and brush your teeth like normal.
Discreet Appearance– Invisalign clear braces virtually disappear when worn. The only people who will know you are undergoing treatment is you and your dentist!
If you think that you could benefit from Invisalign treatment, contact our office today to take your first step towards a beautifully straight smile.
Using AcceleDent® with Invisalign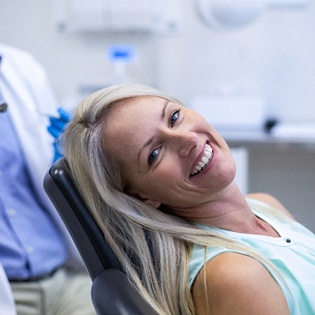 Now, thanks to modern technology, you can receive a straighter smile faster than ever. We offer AcceleDent Aura to make your Invisalign treatment up to 50% faster. This mouthpiece uses SoftPulse Technology®, which uses special vibrations to speed up the movement of your teeth. An additional benefit to this technology is that it can even make your clear aligners more comfortable to wear. Simply insert the mouthpiece over your clear aligners for 20 minutes a day to straighten your smile with speed!
Understanding the Cost of Invisalign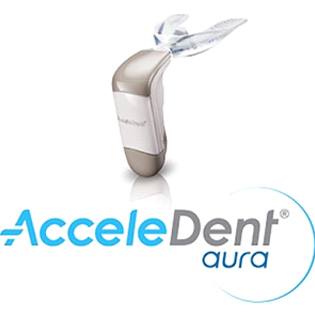 The cost of Invisalign is slightly different for each patient – because every smile is unique! The final treatment cost can be influenced by the overall complexity of the case and how many aligners are needed to complete treatment.
A recipient of the Excellence in Orthodontics Award from the American Association of Orthodontics, Dr. Mariliza LaCap has the experience and expertise to help you achieve the straight smile of your dreams with Invisalign! To find out if Invisalign treatment is right for you and to obtain an accurate price estimate, schedule a consultation with a cosmetic dentist in Tappan today.