Invisalign for Crowded Teeth – Tappan, NY
Adding Necessary Space to Improve Your Smile
Are you struggling to keep your teeth and gums healthy and free from decay? It can be difficult, especially if you suffer from overcrowding. When teeth exist too close together, trying to brush and floss between them is impossible, and as a result, you're left with harmful bacteria growing and burrowing into the enamel of your teeth. If you're ready to do something about your crowded teeth, let Smile More Dentistry help create space with Invisalign in Tappan. This clear orthodontic treatment not only offers a more discreet orthodontic solution, but it can shift your teeth in the right direction, creating necessary space for a beautiful smile to develop. Contact our office today to schedule a consultation.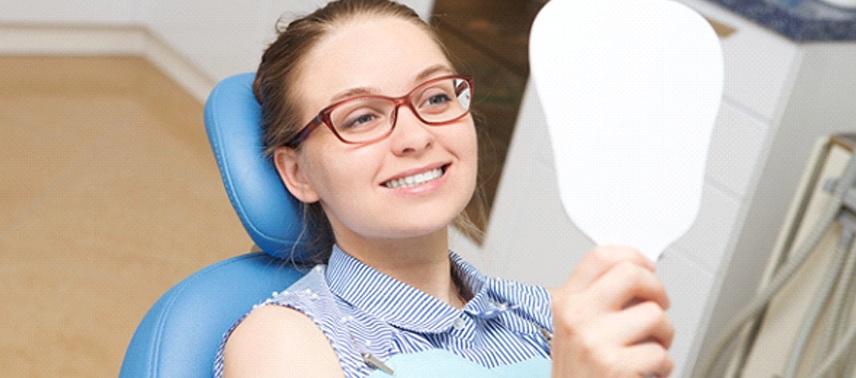 Why Choose Smile More Dentistry for Invisalign for Crowded Teeth?
A customized treatment plan to meet your dental needs
Certified orthodontist on-staff
A discreet, subtle way to create space between teeth
What Can Happen if Crowded Teeth are Left Untreated?
Overcrowding can have devastating effects on your teeth and gums. Not only can you suffer from tooth decay and cavities, but you may also face gum disease. Any of these dental problems will harm more than just your oral health if left untreated. Should inflammation or infection enter the bloodstream, it can lead to health-related conditions such as cardiovascular and neurological diseases.
If you want a more aesthetically pleasing smile, and even more so, optimal oral health, then it's time to do something about your crowded teeth, which is why we offer Invisalign as a beneficial treatment.
How Can Invisalign Help Treat Crowded Teeth?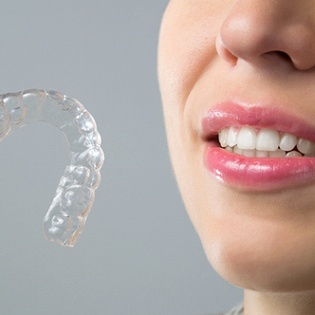 You might think that Invisalign is only meant to straighten crooked teeth, but surprisingly, it is a versatile orthodontic treatment that can realign your bite, eliminate gaps, and provide additional space to overcrowded teeth.
When teeth push up through the gum line and there is little to no space available, it will cause your natural, healthy teeth to shift out of alignment. This can cause an unpleasant look, as well as problems with jaw pain and difficulty chewing.
To move your teeth back into proper alignment and give them the space they need, we can use clear, plastic Invisalign trays to improve your smile in just 12-18 months. This is a much faster method of treatment in comparison to traditional metal braces that can take 2-3 years!
During your initial consultation, our cosmetic dentist in Tappan will take digital scans of your teeth that will serve as a roadmap in creating your customized trays. Each aligner set will serve as the next step in your smile transformation. Wearing each aligner for 20-22 hours each day, you'll swap them out for the next set in the series. When this happens, you will most likely feel some discomfort, as your teeth are gently shifting into place.
Throughout your treatment, you'll be expected to remove your aligners when eating, drinking, and cleaning them, but otherwise, you'll need to keep them in, so you don't delay your treatment timeline.
By the time you've finished with Invisalign, you'll notice a dramatic difference in the look and feel of your smile, but just because you won't be wearing your Invisalign aligners anymore doesn't mean treatment is over. In order to keep your teeth in place and prevent them from shifting back into their original position, you'll need to wear a custom-made retainer. You'll be expected to wear it all the time for the first few several months. Once our orthodontist is satisfied with your progress, you may be able to switch to wearing it only at night.