Traditional Braces – Tappan, NY
Giving Patients a Straighter, Healthier Smile
If you're tired of looking at a less-than-stellar smile, you might find that traditional braces in Tappan can help you feel more confident with the way you look. Not only are they capable of enhancing your smile's aesthetics, but they also work to improve your oral health, giving you a smile that is less likely to develop tooth decay or gum disease. At Smile More Dentistry, we have a certified orthodontist on staff who is eager to help you achieve the smile you deserve. Don't wait any longer to take the next step. Call us today to schedule a consultation and let us put you on the path to a brighter, healthier, and more beautiful smile.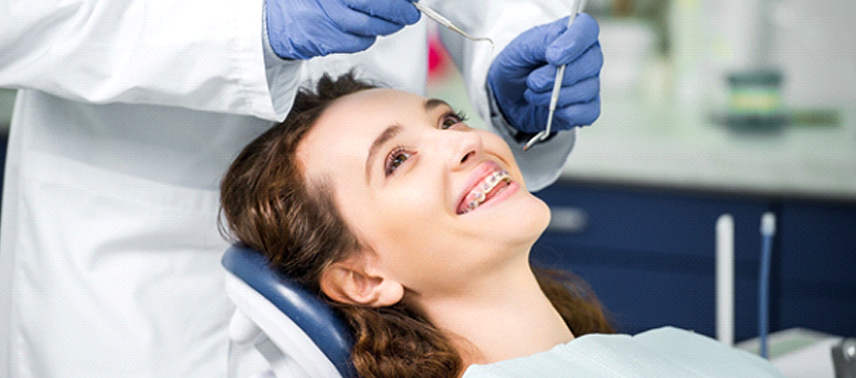 Why Choose Smile More Dentistry for Traditional Braces?
Available for Children, Teens, and Adults
Certified Orthodontist In-House
Safe and Effective Treatment to Achieve a Healthy Smile
Who is a Good Candidate for Traditional Braces?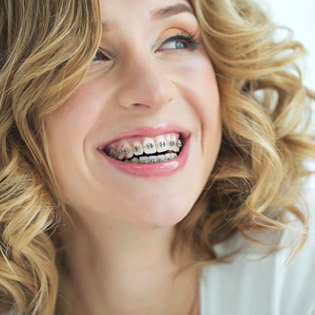 One of the great aspects of traditional braces is that they are an ideal solution for children, teenagers, and adults. Metal braces know no age, which is why they have been and continue to be a tried and true orthodontic option for patients throughout the world.
In order to determine if you are an eligible candidate, Dr. Roubicek will need to examine your oral and facial structure to identify the problem areas and decide if traditional braces will provide the desired results you are hoping to achieve. As long as you are not experiencing any signs of tooth decay or gum disease before placement, it is likely you will be able to move forward with braces.
If you are suffering from overcrowding, it may be necessary for your orthodontist in Tappan to extract one or more teeth to allow for a more successful orthodontic treatment.
What is the Process?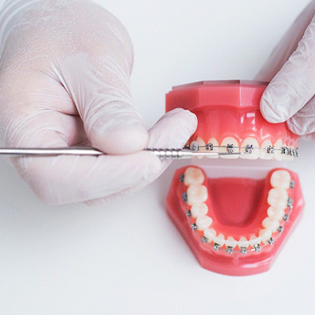 When preparing for traditional braces, Dr. Roubicek will begin with a consultation. This will allow her to examine your smile and formulate a personalized treatment plan. Once the decision is made to move forward, she will affix metal brackets to the front surface of your teeth before threading a metal wire through each bracket and securing it into place.
Throughout treatment, you will be expected to maintain regular dental appointments with Dr. Roubicek, as she will need to tighten the wire every few weeks to help your teeth shift in the right direction. Each time this is performed, you may feel some level of discomfort. With an over-the-counter pain reliever, cold compress, and eating soft foods for a few days, you will feel much better.
The severity of your orthodontic issue will determine how long you will need to wear your braces, but on average, most patients can expect to undergo treatment for 1-2 years.
What Are the Benefits of Traditional Braces?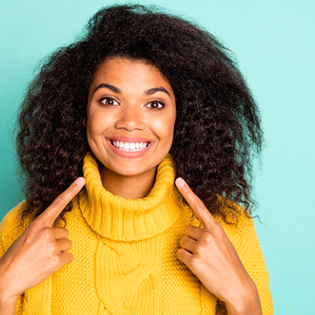 Improved appearance in the way your smile will look when finished with treatment
Increased confidence in the way you look and feel after wearing braces
Greater oral health because your braces will realign your teeth and adjust your bite to reduce the risk of tooth decay, gum disease, excessive wear and tear, and chronic jaw pain
Safe and effective orthodontic solution for children, teens, and adults
How to Get Started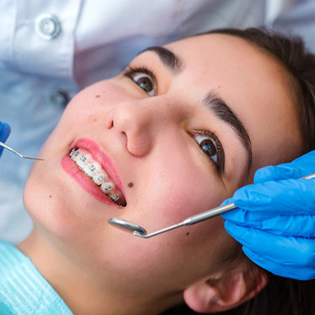 To get started, all you need to do is call and schedule a consultation with our in-house orthodontist. She will happily sit down and discuss your goals and what you hope to achieve with the help of traditional braces. In no time at all, you will begin your treatment and be on your way to a healthier, more beautiful and radiant smile.