Traditional Braces – Tappan, NY
Giving Patients a Straighter, Healthier Smile
If you're tired of looking at a less-than-stellar smile, you might find that traditional braces in Tappan can help you feel more confident with the way you look. Not only are they capable of enhancing your smile's aesthetics, but they also work to improve your oral health, giving you a smile that is less likely to develop tooth decay or gum disease. At Smile More Dentistry, we have a certified orthodontist on staff who is eager to help you achieve the smile you deserve. Don't wait any longer to take the next step. Call us today to schedule a consultation and let us put you on the path to a brighter, healthier, and more beautiful smile.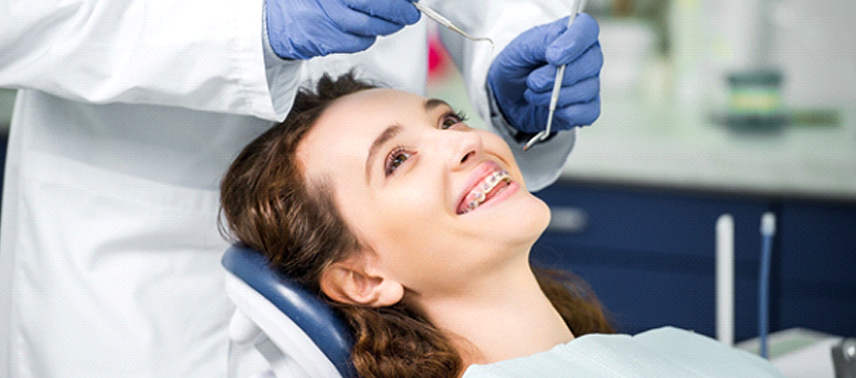 Why Choose Smile More Dentistry for Traditional Braces?
Available for Children, Teens, and Adults
Certified Orthodontist In-House
Safe and Effective Treatment to Achieve a Healthy Smile
Who is a Good Candidate for Traditional Braces?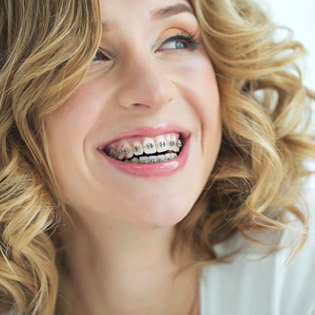 One of the great aspects of traditional braces is that they are an ideal solution for children, teenagers, and adults. Metal braces know no age, which is why they have been and continue to be a tried and true orthodontic option for patients throughout the world.
In order to determine if you are an eligible candidate, Dr. Roubicek will need to examine your oral and facial structure to identify the problem areas and decide if traditional braces will provide the desired results you are hoping to achieve. As long as you are not experiencing any signs of tooth decay or gum disease before placement, it is likely you will be able to move forward with braces.
If you are suffering from overcrowding, it may be necessary for your orthodontist in Tappan to extract one or more teeth to allow for a more successful orthodontic treatment.
What is the Process?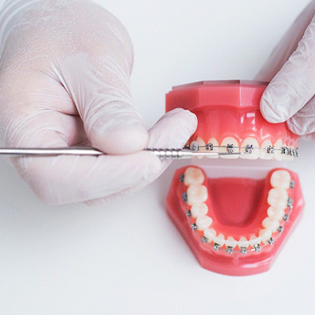 When preparing for traditional braces, Dr. Roubicek will begin with a consultation. This will allow her to examine your smile and formulate a personalized treatment plan. Once the decision is made to move forward, she will affix metal brackets to the front surface of your teeth before threading a metal wire through each bracket and securing it into place.
Throughout treatment, you will be expected to maintain regular dental appointments with Dr. Roubicek, as she will need to tighten the wire every few weeks to help your teeth shift in the right direction. Each time this is performed, you may feel some level of discomfort. With an over-the-counter pain reliever, cold compress, and eating soft foods for a few days, you will feel much better.
The severity of your orthodontic issue will determine how long you will need to wear your braces, but on average, most patients can expect to undergo treatment for 1-2 years.
What Are the Benefits of Traditional Braces?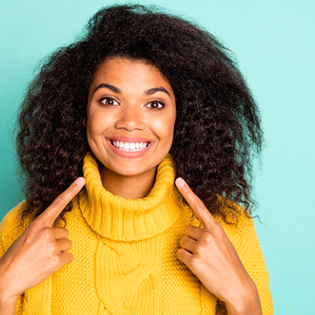 Improved appearance in the way your smile will look when finished with treatment
Increased confidence in the way you look and feel after wearing braces
Greater oral health because your braces will realign your teeth and adjust your bite to reduce the risk of tooth decay, gum disease, excessive wear and tear, and chronic jaw pain
Safe and effective orthodontic solution for children, teens, and adults
How to Get Started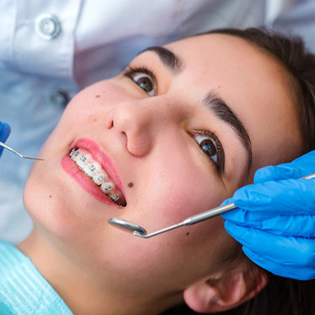 To get started, all you need to do is call and schedule a consultation with our in-house orthodontist. She will happily sit down and discuss your goals and what you hope to achieve with the help of traditional braces. In no time at all, you will begin your treatment and be on your way to a healthier, more beautiful and radiant smile.
Traditional Braces FAQs
At Smile More Dentistry, Dr. Roubicek is ready to help you navigate the process of wearing braces and achieving a healthier, more beautiful smile. Living with properly aligned teeth can make a drastic difference in how you look and feel, allowing you to enjoy greater oral health and a more pleasing aesthetic. As exciting as the prospective treatment can be, it is not uncommon to have many questions about what you can expect before, during, and after orthodontics. Below is a list of common questions asked by our patients. We invite you to review the following information and contact us with any additional comments or concerns you might have.
Why is it necessary to have straight teeth?
Straight teeth are not only beneficial if you want a more aesthetically pleasing appearance, but they also allow for greater oral health. When teeth are properly aligned, you can more easily brush and floss, making it possible to clean all surfaces and in-between teeth. Bacteria and food particles can burrow into the crevices of your smile, so if teeth are crowded or too far apart, it can make the oral hygiene routine much more difficult and ultimately, unsuccessful.
Will it be difficult to keep my braces clean?
Keeping your braces clean will require time and effort on your part, but it doesn't have to be difficult. Using the right instruments and techniques can make the process easy and less time-consuming. You'll want to make sure you are brushing after you finish eating to remove any food that might be stuck in your appliances. An interdental brush can help you get underneath the wire and between brackets, and a water irrigator or floss threader can make cleaning between your teeth much easier.
What can I expect the first few days after receiving my braces?
It is not uncommon to experience some discomfort and soreness in the first few days after receiving your braces. Naturally, your teeth, jaw, and bone will need to become accustomed to the new appliances as well as your soft oral tissues. It may be that your brackets and wires rub against your lips, cheeks, or gums and cause sores to form. Fortunately, you can use dental wax on these areas to cover the metal and minimize irritation until your soft tissues toughen up a bit more.
Eating soft foods can help reduce additional discomfort and taking an over-the-counter pain reliever can make these first few days more manageable.
Are there any foods I should avoid while wearing braces?
You might be tempted to reach for your favorite hard or sticky candy while wearing braces, but if you want to avoid a trip to the emergency dentist, you'll think twice. While wearing braces, you'll need to be mindful of added pressure placed on your appliances. Hard foods like whole apples and corn on the cob can cause broken brackets and busted wires. Sticky foods like caramel and gum can cause brackets to pop off and cause a potential delay in your treatment. It's often best to cut any larger foods into smaller pieces and minimize your intake of coarse foods that can damage your braces.