Endodontist – Tappan, NY
Our Root Canal Specialist-Firas Marsheh, DDS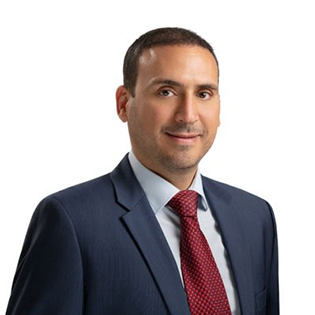 One of Dr. Marsheh's highest priorities is ensuring that his patients feel as comfortable as possible during treatment. He understands that many individuals feel apprehensive about root canal therapy and therefore may experience higher levels of anxiety with this type of procedure. With this in mind, Dr. Marsheh believes that, with the combination of a skilled endodontist and techniques that can minimize discomfort, root canal therapy can ultimately be just as routine as many other dental procedures.
Where did you study dentistry?
Dr. Marsheh earned his dental degree overseas and holds a Doctorate of Dental Surgery degree from the New York University College of Dentistry. He later earned his specialty degree in endodontics from the Lutheran Medical Center in Brooklyn. Dr. Marsheh is committed to pursuing continuing education and further honing his skills as an endodontist with the goal of consistently providing his patients with the absolute latest treatment techniques.
In addition to his extensive studies in the practice of endodontics, he has also conducted research on the anxiety associated with endodontic treatment at New York University. He is also currently a member of the American Dental Association as well as the New York County Dental Society.
After practicing general dentistry for a year and before focusing on his endodontic specialty, Dr. Marsheh spent a number of years practicing internationally. During this time, he provided endodontic treatment for patients living in areas that lacked adequate access to quality dental care.
What do you like to do outside of the dental office?
In Dr. Marsheh's spare time, he is an avid sports enthusiast who participates in a number of activities, including soccer, swimming, and tennis!