Pediatric Dentistry – Tappan, NY
Next-Level Care for Growing Smiles
Too many dental offices just treat children like small adults, but they have their own unique oral health needs! Fortunately, here in Tappan, your family has easy access to a fully-certified pediatric dentist, Dr. Darren Tong. He's one of less than 500 pediatric dentists in all of New York and New Jersey, meaning he's able to offer a level of expertise your little one just won't find most places! With his friendly approach and decades of experience, he'll ensure that your child always has a comfortable time in our dental office as he safeguards their oral health year after year.

Why Choose Smile More Dentistry for Pediatric Dentistry?
Led By Certified Pediatric Dentist: Dr. Darren Tong
Dedicated Pediatric Dental Office Upstairs: Smile More Kidz
Kid-Friendly Dental Office Filled with TVs, Toys, & Games
Dental Sealants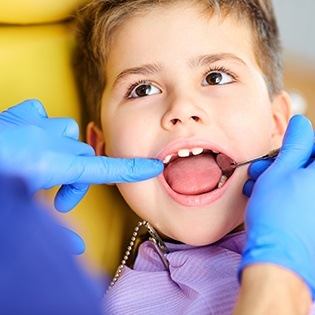 Once a child's back teeth come in, they are extremely vulnerable to cavities because their location makes them difficult for little hands to brush, plus their rough surfaces easily trap plaque and food particles. Fortunately, a sealant is an easy way to keep this part of the teeth protected and stop decay before it even begins. A thin layer of composite resin is applied to the enamel, and then it is hardened into place with a curing light, literally sealing the tooth off from anything that could cause damage.
Fluoride Treatments for Children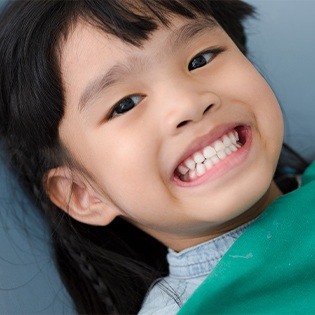 Fluoride is great for patients of all ages, but it's especially helpful for children who are still learning to brush/love sugary treats and drinks. When exposed to the enamel, fluoride actually replaces the minerals that have been removed by harmful plaque and acids, virtually reversing the process of decay. In addition to having your child use a fluoridated toothpaste, we can also give them a topical fluoride treatment at their regular checkups to give them an extra boost of cavity protection.
Smile More Kidz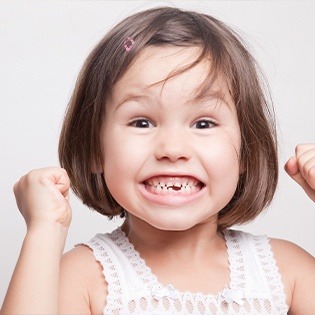 Upstairs from Smile More Dentistry, you'll find Smile More Kidz, our dedicated pediatric dental office. This space features bright colors and plenty of games and toys to help little ones relax during their visits, meaning both you and your child can have your regular appointments completed simultaneously to help you save time.