Smile Makeover – Tappan, NY
A Truly Transformative Experience
At Smile More Dentistry, our team of professionals understands the toll a damaged smile can take on an individual. If you are embarrassed by missing teeth or those that are cracked, chipped, stained, or even crooked, you no longer have to feel as if there is no available solution. Our qualified dental professionals are here to take your smile from its lowest point and transform it to help you feel more beautiful and confident than ever before. Contact us to find out if you qualify for a smile makeover in Tappan. We're ready to help you take the next steps to see a new and improved you!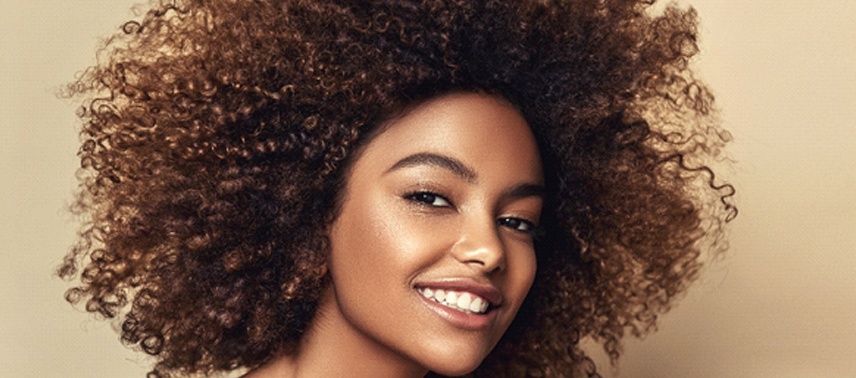 What is a Smile Makeover?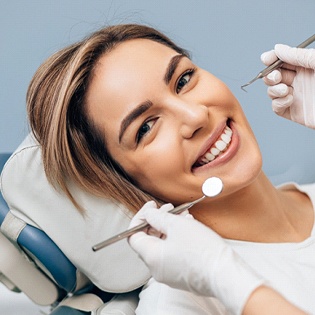 Designed with your goals in mind, a smile makeover is a process that combines various dental treatments to improve the aesthetics of your smile. Depending on your individual case, our team will discuss your personal smile goals and what you hope to achieve before creating a comprehensive plan to address the cosmetic imperfections of your smile. Whether it is your teeth or gums or both that leave you wanting an improved look, we can deliver the results you desire.
Possible Treatments in a Smile Makeover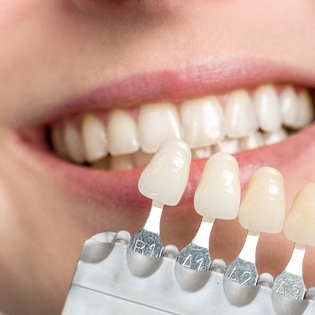 While your treatment plan might look quite different from another patient's, each service we provide will serve to improve a particular aspect of your smile. Some of the available treatments we use include:
Porcelain veneers
Lumineers
Metal-free dental restorations
Dental bonding
In-office teeth whitening
At-home teeth whitening
Gum recontouring/Crown lengthening
Depending on the type of treatments you receive, your timeline for final results will vary. While it is common for porcelain veneers to take several visits (2-3) before seeing a new and improved smile, teeth whitening can be easily achieved in less than an hour or within two weeks with at-home whitening kits.
How it Works
To start, you will schedule a consultation with your cosmetic dentist in Tappan. During this visit, you will go over your smile goals and discuss your health history. Once our team examines your smile and determines the areas in need of treatment, we will formulate a personalized plan that combines one or more cosmetic services, each designed to improve your smile.
Based on the type of treatments you will receive, we will incorporate the use of our available dental technology to ensure more accurate and precise results as well as an improved patient experience. Before you know it, you'll be seeing a more beautiful smile that is free of damage and instead, more radiant than before.