Porcelain Veneers – Tappan, NY
Providing a Full Smile Transformation
Everyone has smile imperfections. Whether it is chips, cracks, stains, gaps, or discoloration, it's likely that most individuals have something about their smile they would like to change. At Smile More Dentistry, our team of expert professionals use a variety of cosmetic services to transform smiles on a daily basis. One of these solutions, porcelain veneers in Tappan, is proven to be effective at taking smiles from drab to fab in no time at all! If you're ready to say goodbye to the flaws and hello to a gorgeous smile, contact us today to schedule an appointment.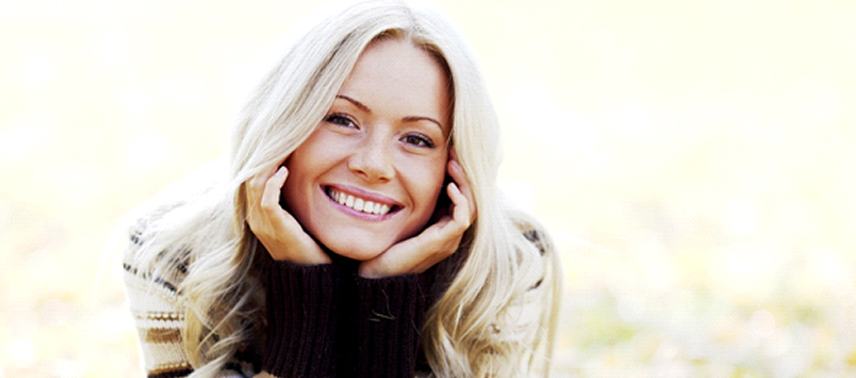 Why Choose Smile More Dentistry for Porcelain Veneers?
Custom-made veneers to achieve your desired smile
Highly-skilled and trained cosmetic dentists
Versatile treatment that can fix many cosmetic flaws
What is the Process for Getting Veneers?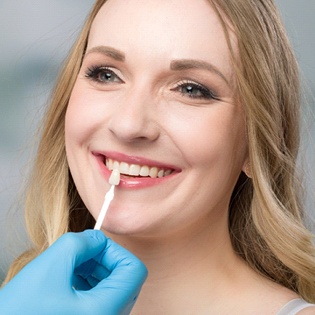 During your initial appointment, your cosmetic dentist in Tappan will sit down with you to discuss your desired goals. Once you've established what you want your smile to look like, they will begin to examine your teeth, gums, and facial structure to determine if you qualify for porcelain veneers. Once given the green light, you will have a small portion of the enamel removed from the surface of the teeth you wish to have covered by veneers.
This process makes it possible for the veneer to lay flat against the tooth and for the bonding agent to properly adhere. Once they're finished, they will take impressions of your teeth, which will be sent off to a dental lab where technicians will begin to build your custom-made veneers.
On average, it can take a few weeks before your permanent veneers to be finalized and ready for placement, so in the meantime, you will have temporary ones put into place.
Once your new veneers are ready, you'll return for your second and final appointment to have us remove the temporaries. Using a special bonding agent and low-UV light, we will carefully fix each veneer to your natural tooth, making sure that it lays flat and looks completely natural.
After a final polishing, you will get to see a fully transformed, more beautiful smile.
Benefits of Veneers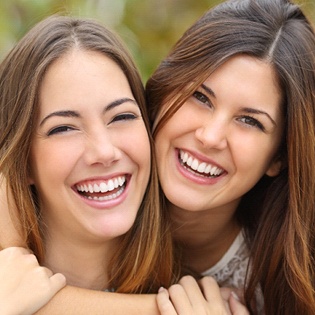 A full smile transformation
Boost in confidence
Easy to clean, requiring no special tools or products
Versatile treatment option that covers various cosmetic flaws
Less invasive procedure than having a dental crown placed
Can last more than 10 years with proper care and maintenance
Cost of Porcelain Veneers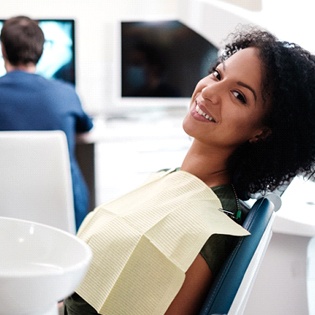 Every patient is different, so the price you will pay for porcelain veneers might be quite different than another individual. The reasons for this include:
The number of veneers: You can expect to pay more if you plan to have all of your teeth covered with veneers.
Additional cosmetic services: If you are looking to have your teeth whitened or gums reshaped, this can add to the total cost of your treatment.
It's highly unlikely that your dental insurance will pay for your cosmetic treatment; however, if you need to break up the cost of your dental work, talk to us about dental financing and getting set up on a payment plan.