Tooth Extractions – Tappan, NY
Gentle & Safe Tooth Extractions
Our primary goal with every patient is to help them keep and maintain their natural teeth for as long as possible, but in certain situations, a tooth may simply be too damaged to be repaired, in which case it should be extracted. We know tooth extractions in Tappan can cause patients of all ages to feel nervous, but we promise to make it a painless process thanks to the techniques and technology we use. Plus, with the help of sedation dentistry, we can even help calm those pre-treatment nerves, so a patient can feel completely relaxed the entire time. Contact us today to learn more about this procedure and how we can help you.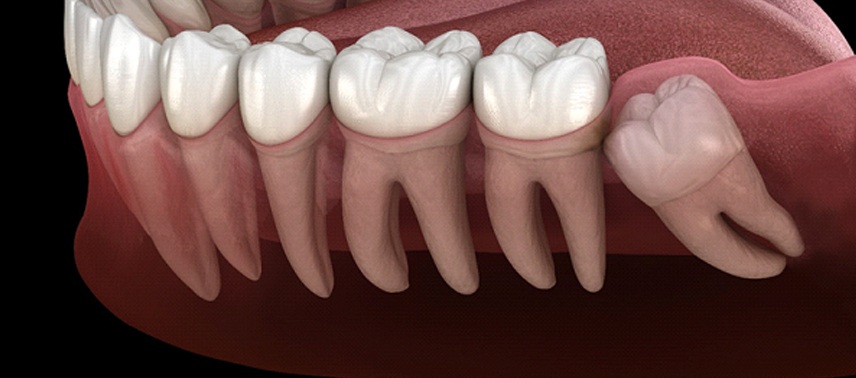 Why Choose Smile More Dentistry for Tooth Extractions?
Same-Day Appointments Available for Patients in Pain
Sedation Dentistry Makes Any Procedure Comfortable
Happy to Help Patients of All Ages
Why Someone Might Need a Tooth Extraction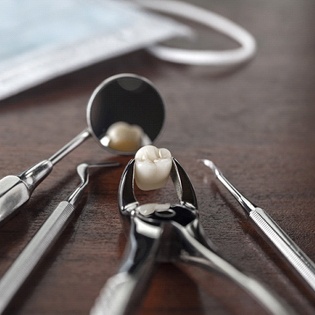 We will only recommend removing a tooth if:
It has a cavity so large that it cannot be restored with a filling or crown
The enamel is broken to the point that it cannot be trusted to support a restoration
Severe periodontal disease has weakened the bone supporting a tooth
More room is needed in the mouth for a new denture/orthodontic treatment
A primary (baby) tooth is preventing an adult tooth from coming in properly
What Happens During a Tooth Extraction?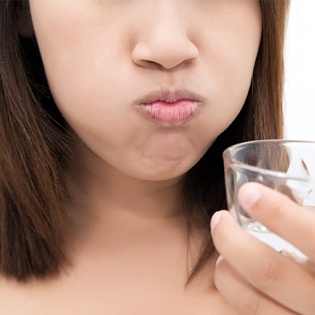 Depending on your individual case, tooth extraction can be a simple or surgical procedure. No matter how it is extracted, we will begin by administering a local anesthetic to keep you comfortable. During a simple procedure, the tooth is partially erupted, allowing our team to use specialized tools to gently rock the tooth back and forth until it detaches.
If the tooth is impacted, meaning it is beneath the gums, this requires a surgical procedure. Making a small incision in the gums, your emergency dentist in Tappan will access the tooth and determine the best way to remove it. If necessary, they will remove it in pieces to make the entire process easier.
How Long Do Extractions Typically Take?
This is dependent upon how many teeth you will have extracted. If you only need one tooth to be removed, you can expect it to take between 20 and 40 minutes; however, every patient is different, so this timeframe can be less or more.
Post-Operative Tips/Guidance
After having a tooth extracted, it is important that you spend ample time recovering to ensure your mouth heals properly. Some tips to follow include:
Use a cold compress or ice pack after your procedure to reduce swelling.
Bite down on the gauze provided by your dentist to reduce bleeding and encourage a clot to form. You will need to leave the gauze in for several hours.
If prescribed any medications, make sure to take them as instructed.
Get plenty of rest in the 24 hours after your procedure.
Avoid using a straw, as this can dislodge the clot.
Do not smoke.
Elevate your head using pillows when lying down.
Maintain good oral hygiene but avoid the surgical site until it has healed.
Opt for soft foods in the days after your procedure.
Rinse your mouth with warm saltwater after 24 hours has passed. This will help to clean the area.