Sedation Dentistry – Tappan, NY
No More Stress at the Dentist
Does going to the dentist cause you or your child to feel nervous? If so, you're far from alone, as the team at Smile More Dentistry sees anxious patients every single day. In addition to our warm and friendly demeanor, we're also able to calm any lingering nerves using sedation dentistry, a collection of techniques specifically dedicated to helping patients feel more comfortable in the chair. We have methods suitable for both children and adults to ensure that whenever you come to our dental office, you're guaranteed to have a stress-free appointment. To learn more about your sedation options, contact us today.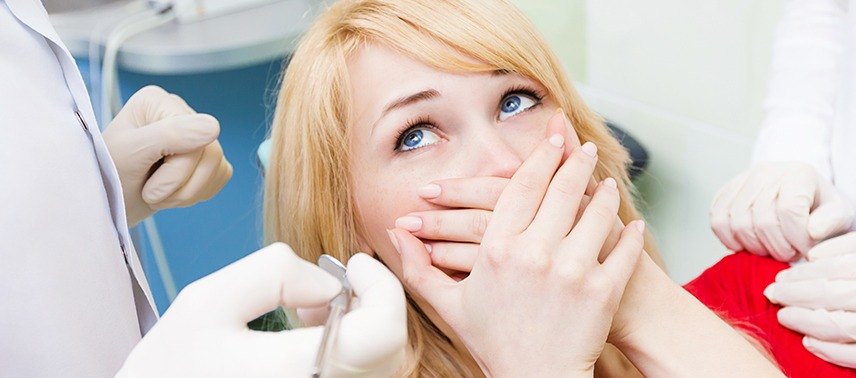 Why Choose Smile More Dentistry for Sedation Dentistry?
Sedation Available for Any Procedure
Safe for Patients of All Ages
Team Committed to Providing a Comfortable Experience
Nitrous Oxide Dental Sedation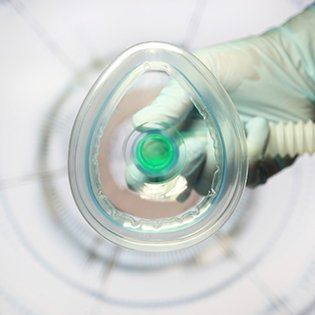 Nitrous oxide sedation is so effective that it has been used by dentists around the world for over 100 years, and it's so gentle that it's even safe for very young children. It's ideal for patients of all ages who need just a little help relaxing during their dental appointments. The gas is inhaled through a small nasal mask, and within minutes, a patient will feel warm, calm, and maybe like they're floating a little. The mask stays on for the entire visit, and after it's removed, a patient will feel completely normal and be able to instantly return to their day.
Learn More on Nitrous Oxide Sedation
IV Sedation Dentistry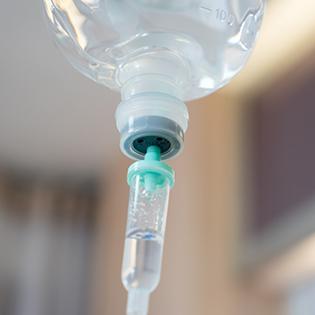 IV sedation is the most powerful type we offer, and it works by having the sedative be administered directly into the bloodstream, helping a patient become extremely relaxed very quickly. We typically recommend it in the following situations:
If a patient has severe dental phobia
If a patient is in need of extensive dental care
If a child has special needs
If a patient has chronic jaw/neck/back problems that make sitting for an entire appointment painful
If a patient would like to have multiple procedures completed in one visit to save time
Sedation Dentistry FAQs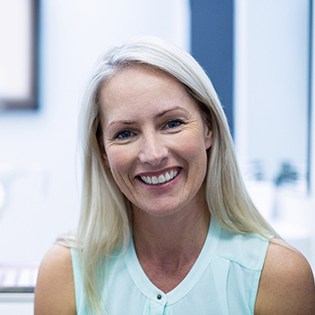 If you are preparing for an upcoming procedure and are concerned about the potential pain it might cause, make sure to address your concerns with our team of experts. At Smile More Dentistry, we believe in providing our patients with only the most honest and transparent information possible, which is why you will find a list of common questions and answers below. Here, we address some of the most popular inquiries asked by our patients. If you don't see yours listed, please don't hesitate to call our office.
Is sedation dentistry safe?
Yes, sedation dentistry is safe for most patients. However, it is necessary that you schedule an appointment with our team to discuss your eligibility. Some individuals may experience issues depending on their overall health. Nitrous oxide is generally safe for most people (children and adults), as it is considered the most common and "mild." IV sedation is much more powerful and should only be used if recommended by a dental professional.
Make sure to explain your medical history when meeting with your dentist as well as any medications you're currently taking.
Is sedation dentistry safe while pregnant?
It is recommended that women who are pregnant should wait until after the baby is born before receiving sedation. The truth is that the medications used in sedation dentistry can be passed onto the fetus through the placenta. If performed during the first trimester, it can lead to developmental problems. If performed during the third trimester, it can cause preterm labor. Although safest during the second trimester, it is often best to just wait if you are pregnant.
Will I remember anything with dental sedation?
Whether you choose nitrous oxide or IV sedation, you're less likely to remember much from your visit. Neither option will cause you to become unconscious; however, there is a good chance that you'll be more likely to forget your visit after receiving IV sedation as opposed to nitrous oxide. The important thing to remember is that these solutions make it possible for you to receive necessary dental care. Also, the temporary memory loss effect is nothing to be concerned about, especially if you are fearful of visiting the dentist in general.
What are the risks of sedation dentistry?
When it comes to nitrous oxide, there is very little chance that side effects will arise. They begin to dissipate as soon as the gas is turned off. Yet, anyone who receives sedation dentistry should be aware that risks and side effects can occur. Those who struggle with obstructive sleep apnea (OSA) or who take various medications may have an allergic reaction or develop problems if choosing to receive sedation.
Also, not everyone reacts the same way to sedation. Some individuals may experience no issues at all, while others may battle grogginess, nausea, and headaches.