Dentures – Tappan, NY
Eliminating Gaps in Your Smile
Are you living with damaged or severely decayed teeth? Feel embarrassed by the gaps in your smile? Worried your oral health will continue to decline because of your missing teeth? At Smile More Dentistry, our team is here to help you overcome the negative impact of an incomplete smile by recommending dentures in Tappan. These beautiful, custom-made restorations are designed to ensure a comfortable fit and pleasing aesthetic, allowing you to regain necessary functionality and confidence. To learn more about full and partial dentures, contact our office to schedule an appointment today.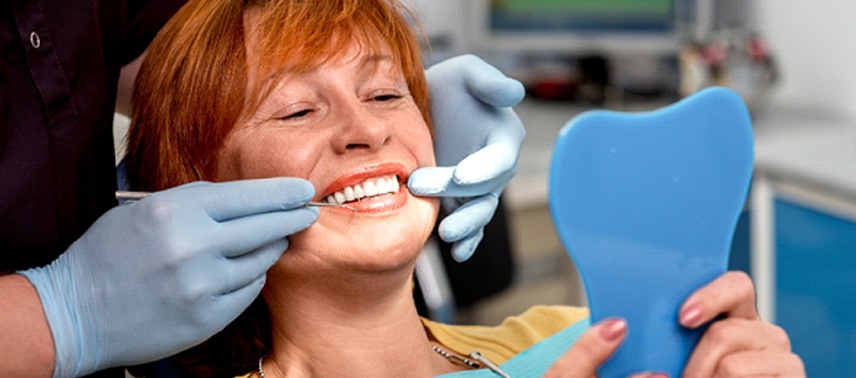 What Are Partial Dentures?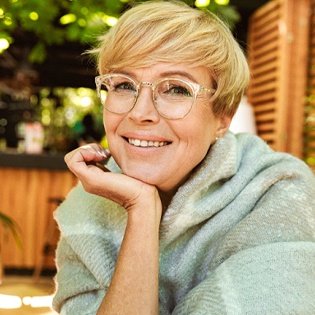 If you are missing multiple nonconsecutive teeth, you may be wondering what solutions are available that will restore the look of your smile? Since a fixed bridge and a full denture are not suitable options, you can achieve a more complete look with the help of a partial denture. These puzzle-piece restorations are referred to as "partials," and they can easily fill in the gaps along your top or bottom arch, allowing you to enjoy a fuller appearance and functional smile.
How Partials Work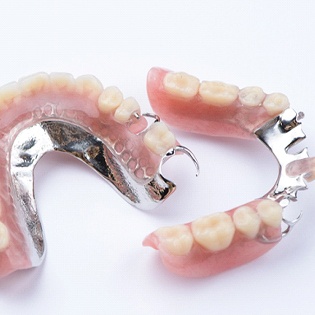 When preparing to receive a partial, you will first visit your dentist in Tappan for a consultation. They will examine your oral cavity and facial structure to determine how many teeth are healthy and identify those that can serve as stable anchors for your restoration. You will have impressions taken of your bite that will be sent to a dental lab. There, technicians will fabricate your partial using an acrylic gum-colored base and artificial teeth that are bonded into place.
Once it arrives in our office, you will return to have your finalized partial put into place. Metal clasps or clips will attach to the healthy teeth, allowing you to feel more confident in your smile.
What Are Full Dentures?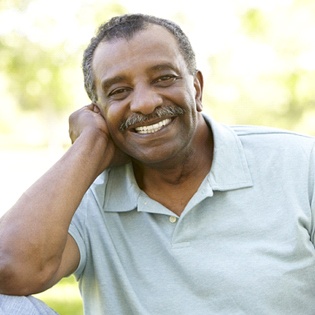 If you are missing an entire arch of teeth along the bottom or top row of your mouth, you may be experiencing problems eating and/or speaking. To remedy this issue, you may be eligible to receive full dentures. Much like partials, these restorations are custom-made according to your individual needs and can easily replace missing teeth along the top or bottom arch of your mouth. Using your natural suction to remain in place, some patients prefer to purchase a dental adhesive for added security.
How Dentures Work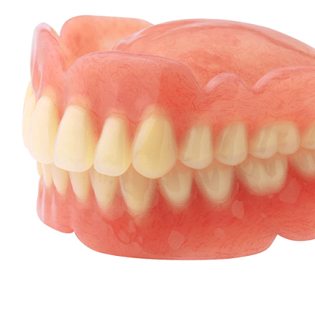 When preparing to receive dentures in Tappan, you will meet with your dentist to discuss your eligibility. After a thorough examination of your gum health and bone density, we will take impressions of your bite and measurements, both of which will be sent to a dental lab for technicians to use when creating your custom restoration. Using the information provided, the technicians will set artificial teeth into a gum-colored base that will be created in the shape of a horseshoe (for the lower arch) or one that covers the entire palette (for the upper arch). Once received by Smile More Dentistry, we will invite you to come in and sit for a proper fitting. Once you achieve a perfect fit, we will provide you with the necessary details to keep your dentures in optimal condition.
What Are Implant-Retained Dentures or Partials?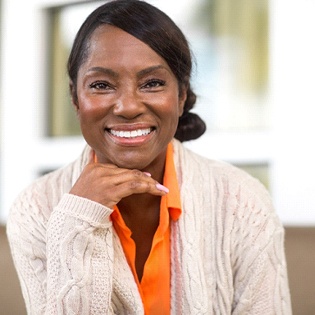 If a removable restoration isn't what you envisioned, there is an alternative solution that offers greater permanence, durability, and functionality. With implant-retained dentures or partials, you can enjoy a more stable prosthetic that not only replaces the visible portions of your smile but also mimics the natural tooth root and encourages continuous stimulation to your jawbone.
How Implant-Retained Dentures Work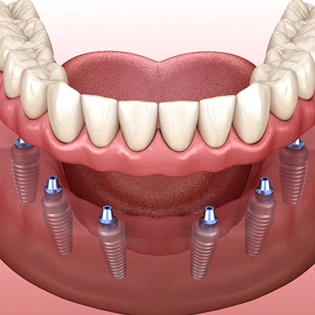 If dental implants are the ideal solution for your missing teeth, you will first undergo a consultation with our team at Smile More Dentistry. After thoroughly evaluating your jawbone density, gums, and teeth, we will determine if you require a bone graft to strengthen your bone. Because missing teeth can lead to a weakening of this area of your face, it is necessary you have a strong foundation before moving forward with implants.
If you are given the green light for surgery, you will then have your dental implants put into place by a skilled member of our team who will make one or more small incisions in your gums before carefully positioning each implant in the desired location. After closing the gum tissue, you will be sent home to recover for several months, allowing the implants to fuse with your bone and surrounding tissues.
Once you are fully healed, you will return to have your customized implant-retained dentures secured into place.