Dental Services Near Northvale, NY
Trusted Care for You and Your Family
Finding a dentist near Northvale, NY for you and your family can be easy when you learn just how committed we are here at Smile More Dentistry. With a team of dedicated professionals ready to provide compassionate, comprehensive dental care, you will immediately see why patients from Northvale and its surrounding communities come see us for regular treatment. Whether your little one requires fluoride treatment or a general checkup and cleaning, you need to have a tooth replaced with dental implants, or an older member of the family needs their denture relined, we offer a breadth of services designed to repair, restore, rebuild, and transform smiles. Contact us today to schedule an appointment and make our dental office your home for better oral healthcare.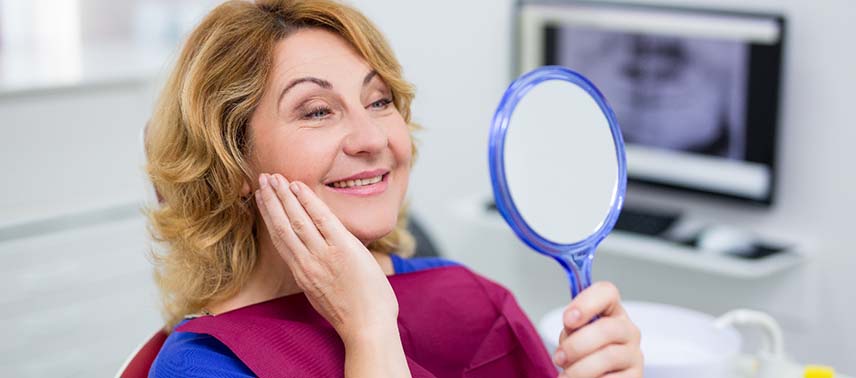 Dental Checkups & Cleanings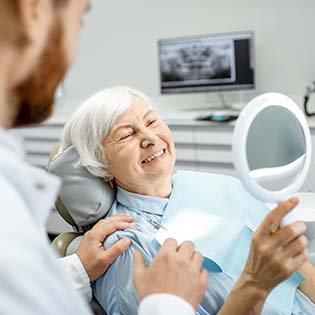 Every six months, you are encouraged to come see us for a regular dental checkup and cleaning. It is during this visit that we will not only check your oral cavity for signs of tooth decay, cavities, and gum disease, but we'll also perform an oral cancer screening and check for any problems with your bite. We'll also provide a thorough professional cleaning to remove any hardened plaque and tartar to prevent gum disease. While they only occur twice each year, our team will offer helpful tips and techniques you and your family can use to ensure optimal oral health at home, in-between appointments.
Emergency Dentistry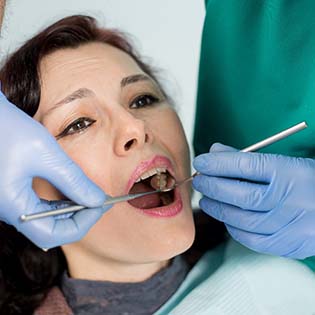 While it's always best to avoid dental emergencies, oftentimes, that is simply not the case. No matter the problem, whether it is a severe toothache, a cracked or broken tooth, jaw pain, or a soft tissue injury, we are here to provide same-day appointments and walk-ins should you experience a dental injury. Because we know these accidents can happen any time, any place, we're also open late throughout the week and on Saturdays for added convenience. Simply call our office to alert us to the situation and let us work to eliminate your immediate symptoms before crafting a personalized treatment plan to save your smile.
Cosmetic Dentistry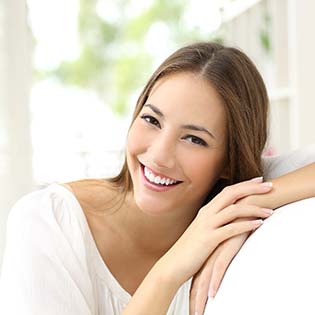 You should like what you see when looking in the mirror; however, if for some reason you dislike your teeth or gums, let our professional employ cosmetic dental treatments. Veneers, teeth whitening, dental bonding, or even gum recontouring are available to help you feel confident in your appearance and start living your best life. No longer will you need to hide behind the camera. Instead, with the help of our dental team near Northvale, you can embrace a fully transformed appearance once and for all.
Invisalign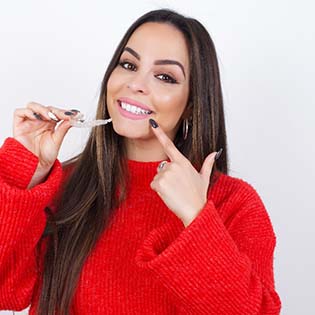 Want straighter teeth without the help of metal brackets and wires? Invisalign clear aligners are a great way to fix crowded teeth, eliminate unwanted gaps, and realign bites of all types. Made from SmartTrack materials, these customized trays are designed to be worn 20-22 hours each day for 1-2 weeks at a time. Applying continuous pressure causes your teeth to shift in the right direction so you will see a new and improved smile in less time than it takes with traditional braces. With Invisalign, you can enjoy a more subtle orthodontic solution that remains hidden from others while working to give you a healthier, more vibrant appearance you've been longing to see.
Dental Implants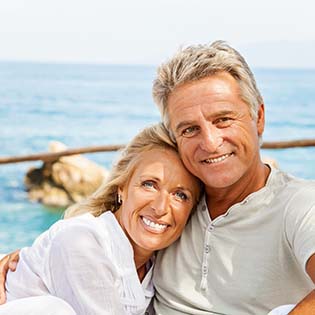 Tooth loss can be a devasting reality for many people. With more than 120 million Americans living with at least one missing tooth, dental bridges and dentures might seem like the only options designed to restore smiles. However, there is another solution that is permanent, longer-lasting, and more cost-effective in the long run – dental implants near Northvale. Using titanium posts that are surgically placed into your jawbone, dental implants offer patients a chance to enjoy their favorite foods, smile with greater confidence, and embrace greater oral health and jawbone strength. Not to mention, they can last 30 years or longer with proper care.