Family Dentist – Bergenfield, NJ
Get to Know Arielle Haddad, DMD
Dr. Arielle Haddad, affectionately called Dr. Arielle is proud to be part of Smile More Dentistry team and to be serving patients in the Bergen County/Rockland area.
She prides herself in creating an environment that allows her patients to feel comfortable and at ease in the dental chair. She devotes extra time to educate her patients and ensure all of their questions and dental concerns are addressed. Her care is always patient-centered and she takes pride in bringing healthy, bright smiles to many faces!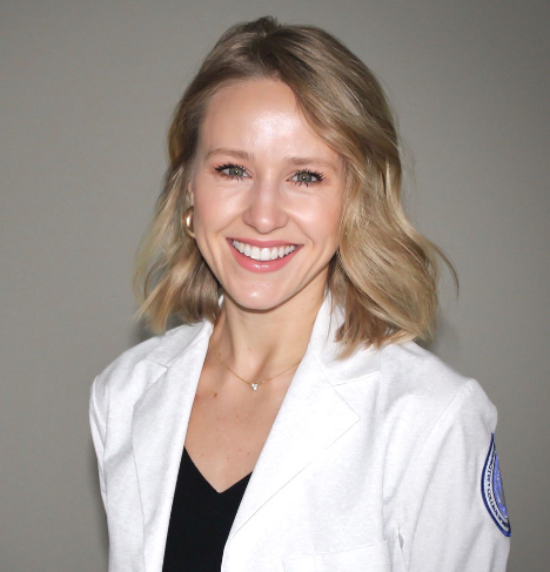 Where Did You Study Dentistry?
Dr. Arielle earned a Bachelor of Science in Chemistry from Butler University in her home state of Indiana. She dedicated much time during her undergraduate education to improve access to healthcare in underserved areas of Guatemala through medical brigades, advocacy and raising funds for the cause.
After completing her undergraduate studies, she moved to Chicago, Illinois where she studied dentistry and graduated from Midwestern University College of Dental Medicine. From one big city to the next, she made the move to New York City with her husband, Radley where she practiced dentistry for two years at New York Presbyterian Brooklyn Methodist Hospital and served as a Chief Resident. Her residency training provided her a well-rounded dental background with a focus in treating patients with complex medical histories and special needs, restorative and esthetic dentistry, endodontics, periodontics, dental trauma, oral surgery and Invisalign certification.
Her move to New Jersey in the Bergen County area has kept Dr. Arielle busy. While she believes in continuing education in order to provide her patients with the best care, she does find time outside of dentistry to pursue other interests. She and her husband, Radley, love to do all things NYC from Broadway shows to Yankees games, and they especially enjoy eating their way through their restaurant bucket list! Trips home to Indiana to visit with her parents, siblings, adorable nephew and her in-laws are also very important to her.
Fun fact: Dr. Arielle's husband is one of the coaches for the New York Yankees. So you can be sure that the team Smile More is rooting for are the Yankees, although we also like the Mets.