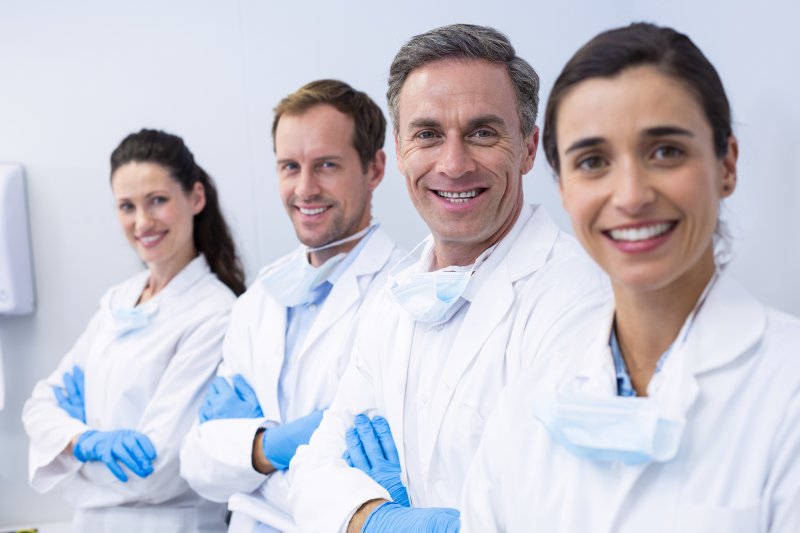 When learning you need advanced dental work to improve your smile, the last thing you want is to receive a referral. Traveling to various specialty offices can be exhausting, time-consuming, and a deterrent, causing many patients to forgo the added visit for necessary treatment. This is where a multi-specialty practice can be extremely beneficial for individuals with families or complex dental needs. Read on to find out why visiting this type of office is most beneficial to you and the future of your oral health.
Greater Convenience
If your dentist discovers a more serious problem during your regular checkup and cleaning, they can refer you to a specialist. But instead of requiring you to go to someone outside your dental office, a multi-specialty practice will allow you to remain in-house and enjoy the same great comforts and care. Because these individuals are on staff, you can expect your dentist to work closely with them to ensure your smile receives optimal care. Not only will you spend less time traveling to another practice, but the many tests and paperwork that are required will already be complete because you are staying at the same location.
Combined Approach to Patient Care
Do you need orthodontics but first require a tooth extraction? A multi-specialty practice can make it easier for your team of dental professionals to work together to identify complex issues and address them accordingly. Combining their skills and talents, they can discuss ways to handle your individual treatment plan to ensure the best possible outcome for your smile.
You and Your Family Receive Exceptional Care
When taking your child to a pediatric dentist, you are unaware of how the treatment actually feels simply because they only specializing in caring for young smiles. However, by choosing to visit a practice that has general dentists as well as those who treat growing and developing smiles (i.e., infants, toddlers, children, and adolescents), you can trust that your little ones will receive the same great care by a team of trusted and compassionate professionals.
You Can Avoid the Financial Stress
Although your dental insurance may not cover all aspects of dental treatment (depending on the type of care you receive), you don't have to worry about the referred dentist taking or not taking your dental insurance. Instead, you can feel more confident and comfortable knowing the specialists and dentists in your office abide by the same policies when it comes to accepting dental insurance and providing financing options. Not only will this alleviate the potential stress that can come with affording complex dental care, but you can continue to work with familiar faces to maximize your benefits and save money in pursuit of better oral health.
Now that you know the benefits of visiting a multi-specialty practice, don't wait any longer! Not only will you save time and money, but you and your family will receive high-quality care all under the same roof.
About the Practice
At Smile More Dentistry, our multi-specialty practice is comprised of a team of dentists and specialists who can provide an array of care to individuals dealing with all types of dental problems. No matter if it's regular, preventive care, periodontal disease treatment, dental implant placement, or chronic jaw pain, we can administer the care you and your family deserve all under one roof. Visit our website or call (845) 675-1512 to learn how we can help you and your loved ones receive the care you need.