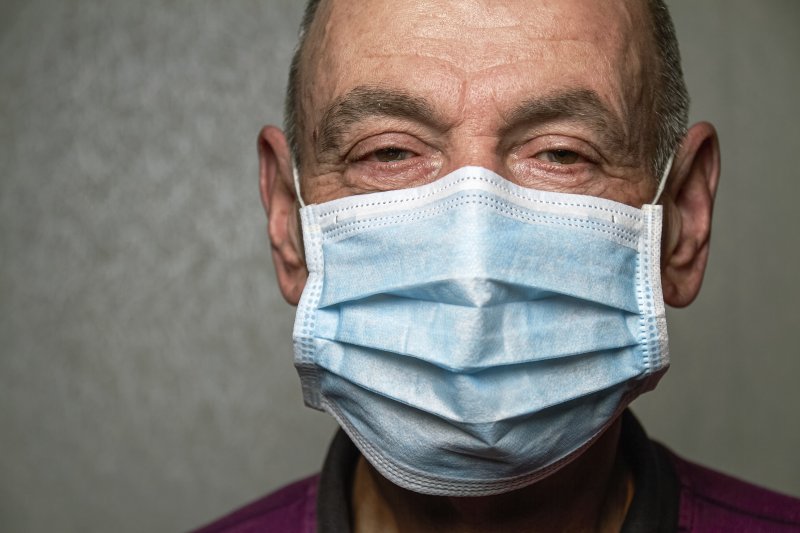 COVID-19 knows no age. This highly contagious virus can be contracted by infants, children, teenagers, adults, and the elderly. But if you'll notice, the hardest-hit populations tend to be those who are 65 years of age or older or those with compromised immune systems. Why? Because when a person's immunity is down, it makes it much harder to fight off infections. If you fall into either of these categories, you may be wondering, what should I do if I need dental care during this time? Is it safe to seek help? To answer these questions and more, spend some time hearing from a dentist in Tappan who can offer greater insight into the common concerns of at-risk patients.
How Can I Avoid Contracting COVID-19?
If you are able, it is best if you try and stay at home as much as possible. This will ensure you are not around anyone who might be sick. Should you need to leave your house to go buy groceries or visit the dentist or doctor's office, make sure you wear a face mask, carry hand sanitizer, and stay at least 6 feet apart from the people around you.
Is It Possible to Receive Teledentistry Services?
Depending on your dentist's office, it is possible to request a teledentistry consultation. These virtual dental visits make it possible for you to receive the care you need without actually leaving your home. You can remain safely on your couch while speaking to your dentist via a phone, tablet, or computer screen.
Not all dentistry services can be administered via teledentistry, so you will need to determine whether this is possible when you call to schedule an appointment. If so, simply follow the instructions provided to you for logging in at your designated time. If not, you can opt to schedule a time during your dentist's special at-risk patient hours. This specific time frame allows senior citizens and medically-concerned patients to receive necessary care without additional worry.
Is It Safe to See My Dentist?
If you take the time to read through the many safety protocols your dentist is implementing in their office, you will see that it is safe to seek dental care at this time. Not only are team members wearing personal protective equipment (PPE) and changing into and out of their work attire while at the office, but your dentist is also taking extra measures to ensure healthy, clean air is being filtered into each treatment room and increased sanitation efforts are occurring after each patient and every night after the office is closed.
Are Staff Members Being Checked for COVID-19?
Each day, your dental team is having their temperature taken and is required to answer a series of questions about their current health. Should they exhibit any symptoms associated with COVID-19 or feel ill, they will be required to remain at home until they are cleared to return to work. This will ensure they are healthy and ready to take care of all patients.
How Many Patients Will Be in the Office at One Time?
You can rest easy knowing that there will never be more than 3 people waiting in the lobby at one time. By expanding patient appointments to complete more dental work at one time as well as working off sequenced patient scheduling, your dentist is seeing fewer patients each day to make sure social distancing guidelines are followed and there is minimal risk for contamination and transmission of harmful bacteria and viruses within the office.
Do you have additional questions about a future dental visit? Don't hesitate to contact a member of your dental team for clarification.
About the Author
At Smile More Dentistry, our team of dentists believes in making sure everyone is safe and free of COVID-19. As we implement additional protocols regarding cleanliness and social distancing, we are also looking for additional ways to cater to those who are most at-risk for contracting COVID-19. Not only do we wish to provide a safe and viable solution for these individuals, but we will take every precaution to ensure a healthy and successful visit. To find out what we're doing to better assist those who are elderly or immunocompromised, check out the website or call (845) 675-1512.