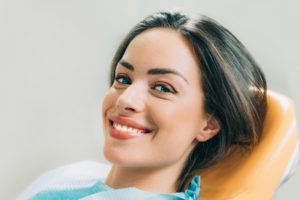 July 29, 2017 – Tappan, NY – Dr. Tong and LaCap, both leading dentists in Bergenfield, New Jersey and Tappan, New York announced today the launching of the practice's updated website, SmileMoreDentist.com as a key part of a new patient outreach and branding strategy for the Bergen County dentists. The patient can now choose which office they would like to go to. They can navigate the interactive information available on the sites specific to their needs. Drs. Tong and LaCap are two of a few dentists in the United States to have been awarded the highest degrees and multiple designations in the field. Washington Dental Associates continues its commitment in delivering first class dental services to patients in Bergenfield, the greater Bergen County area, and now Rockland County.
"Everyone in our practice is committed to providing both the highest of dental care and excellent service. Our commitment to continuing education means that every patient will have access to the most advanced dental care, every time," said Dr. Tong. Dental services include: Same day Emergency Care, Bonding, Bridges, Crowns, Dental Hygiene, Dental implants, Dentures, Family Dentistry, Full Mouth Rehabilitation, Gum Contouring, High Technology Dentistry, Inlays and Onlays, Invisalign, Braces, Laser Teeth Whitening, Metal Free Fillings, Mini Implants, Night Guards, Oral Cancer Screening, Over-denture Implants, Periodontic Treatment, Porcelain Veneers, Preventative Treatment, Restorative Treatment, Root Canal Therapy, Sealants, Sinus Augmentation, Smile Enhancement, Smile Imaging, Socket Preservation, Zoom!, Temporomandibular Disorders (TMD), and TMJ Treatment.
Visitors can also view videos of the Doctors, their team members and their patients speaking about the patient experience at the office of Drs Tong and LaCap. The new website is part of an integrated patient outreach strategy. To learn more visit SmileMoreDentist.com and choose the location most convenient to you.