By Dr. Mariliza Lacap
Dentist and CEO of Smile More Dentistry and Washington Dental Associates.
Amazon best selling author, "Secrets to Total Body Health"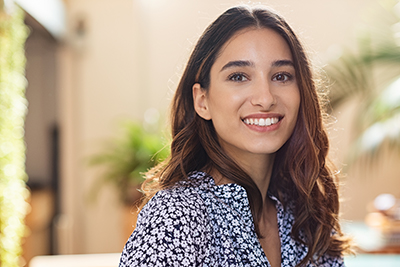 You may have already started your New Year's resolutions. Why not make one of your New Year's resolutions be improving your dental health? Here's how.
Eat Plenty of Fruits and Vegetables
Eating well is important for your dental health. Poor nutrition can affect the entire immune system, increasing susceptibility to many common oral disorders, including gum (periodontal) disease. In addition, crisp fruits and raw vegetables like apples, carrots and celery help clean plaque from teeth and freshen breath.
Quit Smoking or Using Other Tobacco Products
Using tobacco can harm your mouth in a number of ways, increasing your risk for tooth discoloration, cavities, gum recession, gum disease and throat, lung and oral cancer. People who smoke and use smokeless tobacco are twice as likely to lose their teeth as non-smokers. The good news is that the risk of tooth loss decreases after you quit smoking or using smokeless tobacco.
When you come in to visit, we always perform an oral cancer screening.
Brush at Least Twice a Day and Floss at Least Once a Day
Without proper brushing and flossing, you may develop bleeding gums, which in the early stages, called gingivitis. Without regular professional dental cleanings, your situation will worsen to loose teeth due to bone loss around the roots of your teeth. This is called periodontal disease. Because diseases of the mouth can affect the rest of your body, it is especially important to maintain good oral health.
See Your Dentist for Regular Checkups
The American Dental Association recommends that you see a dentist at least twice a year. You can help prevent any dental health problems before they cause discomfort, pain, infections or require more comprehensive or expensive treatment. Let 2021 be the year that you're proud to share your smile with friends, family and more! If you don't have a dental home, give our office a call at 845-367-4324. Schedule an appointment for your routine cleaning or ask us about other services that may benefit and improve your dental health.