Local dental office in Tappan provided FREE dentistry for the Rockland community during unprecedented times.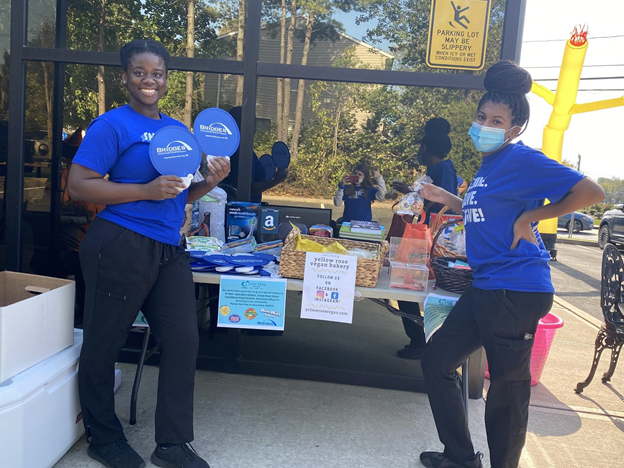 (Tappan, NY) Dentists Dr. Mariliza Lacap, her husband Dr. Darren Tong, as well as the rest of their practice, were able to provide free dentistry for local individuals who have no access to dental insurance on October 10th at Smile More Dentistry. During a time of a global pandemic, their team has made sure that they go over and beyond their standard rigorous infection control measures to ensure the health and safety of their patients.
This is an event they have been implementing for several years as a way of paying it forward to the Tappan community. As Old Tappan residents themselves, Dr. Lacap and Dr. Tong both share a passion in providing their free services to those who are in need of it. Their smile team felt impacted to help enlighten the community's spirits and their smiles–even under their masks!
Dr. Lacap said, "Our entire team is excited to be able to give much needed care to those who cannot afford the treatment. As we are all experiencing the consequences of Covid-19 and the lockdown, many people have been hit hard financially. Many people have lost their jobs and businesses have shut down. We felt we wanted to bring something positive to the community. Free dentistry and free food. Covid will not stop us paying it forward and celebrating life and paying it forward."
Each patient who attended the event was able to receive one free filling, extraction, or dental cleaning. Followed by Free Dentistry, their team finished off the day with some community appreciation as well. Current patients and the rest of the community were invited to get a chance to win raffle prizes, and some free goodies donated by other local businesses–including Jersey Mikes, Aunt Mia's Sweets, Yellow Rose Vegan, Caribbean Food Delights and Bridges. The team also makes sure to accept food donations each year to drop off at the local food pantry.
Dr. Tong and Dr. Lacap's next event of Free Dentistry will take place at their other location, Washington Dental Associates in Bergenfield, NJ on November 14th–just in time for the holidays. Due to covid restrictions and in adherence to CDC guidelines, the free dentistry is by appointment only. Please call 201-384-2425 to schedule an appointment.
To learn more about this event, visit www.Dentist-Tappan.com and go to the bottom of the page under "Giving Back & Getting Involved". Their smile team looks forward to celebrating the community and bringing everyone together every year, even if it has to be socially distant.